What to Expect at Apple's Rumored September 7 Event 
Spoilers: the iPhone 7 is coming.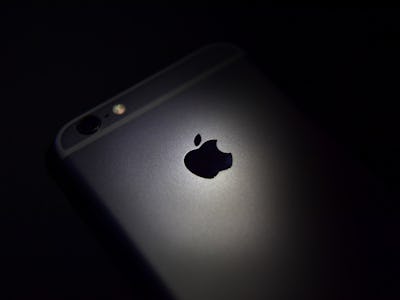 Getty Images / Carl Court
The Apple rumor mill is in overdrive again as the company gears up to launch the iPhone 7. Apple hasn't officially confirmed it, but several sites are reporting that the company will hold a big event on September 7th. Here are our best guesses as to what's going to go down at the meeting, and all of the new products that Apple CEO Tim Cook and co will announce next month.
iPhone 7
First up is the big one. Apple's newest money-printing machine will probably set the headlines alight when it's announced, but don't expect too much in the way of new features. The rumored iPhone 7 is expected to drop the headphone jack, replacing it with a second speaker grill. The device may also lose the physical home button, replaced with a touch-sensitive solid screen that responds to hard presses similar to the 3D Touch technology used on the screen.
One of the most exciting features may be the iPhone 7 Plus' dual camera system. The two lenses would help increase the clarity of photos, as well as allowing for better digital zoom capabilities. Right now, though, this is expected as a feature on the larger model only.
And hey, maybe this'll be the lucky year that Apple finally decides to increase the amount of onboard storage for the base model iPhone. 16GB is looking pretty small these days, and competitors like Google have started to take advantage. One can dream, right?
Evan Blass at VentureBeat claims the iPhone 7 will be out on September 16.
iOS 10
Apple's next iPhone update looks to be a big one. The company has overhauled the Home, Messages, Music and News apps, and the lock screen now acts more like a second home screen, complete with simple widgets. Also, Apple will finally give users the option of deleting pre-installed apps, even if they do only take up around 150MB total. Rejoice!
At the same show, we may also hear a bit more about watchOS 3, tvOS 10, and macOS Sierra. The four operating systems were announced at the Worldwide Developers' Conference in June and are currently in the hands of third-party developers. All we know is they're expected to launch in the fall, so hopefully Apple will give us some firm release dates.
Possibly new iPads
There's been little in the way of new iPad rumors, but that doesn't mean it's entirely off the table. The fourth-generation iPad was a surprise when it was announced in September 2012. That model was very similar to its predecessor, though, with a faster processor and new Lightning connector as its main headline features. Apple could opt for a similar "quiet" upgrade for its iPad Pro line, switching out its A9X chip for something more recent.
Last year, Apple combined what was normally two events into one giant event, where it announced the latest iPhone and iPad on one day. Apple may choose to do that again, or it could decide to avoid piling too much into one show, and announce the new iPad models in a separate event.
No new MacBooks
Sorry, Mac fans. The rumored new MacBook Pro — the first major redesign in four years — sounds like it'll be an impressive shake-up, but Mark Gurman at Bloomberg reported earlier this week that the new computer will be a no-show at the September event.
Apple's new machine is expected to replace the top row of function keys with a touchpad, so users writing in the Notes app will get app-specific keys instead of the standard "play," "pause," etc. The MacBook Pro will also bring super-fast Thunderbolt 3 connectivity, a thinner profile and Touch ID fingerprint scanning.
Although it won't be at the September event, Gurman has repeated the long-time rumor that the new Pro will launch in the fourth quarter of 2016. Even though it'll be a no-show, it's not too far off making its debut.