Apple iOS 10: You're Going to Hate These 5 Things
Unless you like small irritants, that is, in which case you'll have a grand time.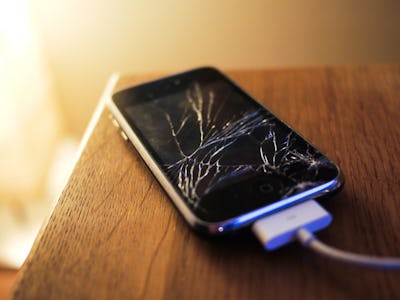 Flickr / Håkan Dahlström
While Apple's iOS 10 — now in beta — introduces many small features that give the operating system a new look and feel, it also has a bunch of small irritants that quickly add up.
These observations are based on the public beta of iOS 10. Stuff mentioned in here could, and I hope it will, change before the operating system debuts this fall. But I want you to have an idea of what you're in for with iOS 10, just so it doesn't seem like a nice update filled with wonderful changes when it isn't.
This way, you can live vicariously through me while I experiment with this bug-ridden beta so you don't have to. Good, and some bad, things come to those who wait.
Notes and Reminders get no love
It's hard to tell from the flat, colorful designs that Apple has added to its software over the last few years, but there was a time when the company was obsessed with making its apps emulate their real-world equivalents. Game Center was a pool table, stitched leather icons abounded, and the background was grey linen.
That time has passed except for Notes and Reminders, two apps that still feature embossed text, pulpy backgrounds, and card-based metaphors. This wouldn't be a problem if Apple hadn't recently improved Notes to better compete with apps like Microsoft's OneNote, or if Reminders weren't the default to-do app Siri uses to let you know about tasks saved by saying "Hey Siri, remind me…"
Apple has the beginnings of some amazing software here, but it's hard to feel like either app is a priority when its designs are now several iOS updates behind.
Apple Music is hard to figure out
Apple Music has always had its problems, but at least it got the job done. Now it's hard to figure out how to use even basic features, like shuffling a playlist, thanks to a new card-based display that appears whenever you try to play some music.
Just look at the screen above. How do you shuffle music from there? The answer: You don't. You can only shuffle music by dragging that screen up to reveal a second "card" with controls for shuffling, repeating, or changing the order of the songs. I was convinced Apple removed the ability to shuffle music until I accidentally stumbled on this new card-based interface in my frustration.
Which brings me back to a complaint I've raised before: Music (and volume) controls are now hidden in the Control Center. This wouldn't be a big deal if I weren't constantly updating volume settings for different videos, podcasts, and songs, but it's a small barrier that quickly grows in stature as the day wears on.
Many new features require new devices
This version of iOS makes it easier than ever to set a timer or respond to a message so long as you have a device compatible with 3D Touch, that is. Otherwise, you'll just be holding your finger down on your iPhone's display, waiting for something to happen and feeling like a fool when it never does.
That's not as worrisome as "raise to wake" being restricted to iPhone 6s or newer. This feature makes the iPhone's display automatically light up when the phone is moved, allowing you to see notifications, interact with widgets, or quickly get to the camera to take the perfect shot. If you don't have one of these devices you're stuck unlocking your phone like you always have, but with a frustrating twist…
'Swipe to unlock' is nowhere to be found
People have been unlocking their iPhones with a quick swipe to the left ever since the original device was released. Even when Apple introduced Touch ID, which allows people to unlock their phone with a fingerprint scanner built into the home button, swiping to the left would bring up the screen where you could enter a passcode. Apple spent almost 10 years training us to perform this action.
Now it's changed things up. Swiping to the left no longer unlocks the device, it shows the list of widgets that you have enabled. You will instead have to press the home button twice in order to get to the unlock screen. This is fine if you have an iPhone 6s and can wake the display just by lifting it, or if you use Touch ID, but if you use a passcode with an iPhone 6 you're gonna have a bad time.
Much of iOS 10 is simply less convenient
I'm not the only one who's noticed these little quirks that can quickly take up a lot of time when they affect a device you use all day, every day. Here's what one Redditor noticed while they were experimenting with the latest iOS 10 beta:
[I've] actually noticed this is a common theme throughout iOS 10. Lots of things now take more taps or effort to accomplish something then it did in iOS 9. The entire interface just seems less streamlined now. Off the top of my head, here are some things I've noticed that take more work/time than previously:
Unlocking the phone
Calling [/] texting contacts from 3D Touch (no more ability to hold and release on desired contact)
Playing / Pausing music with Control center (now have to swipe over to another screen after pulling it up)
Adding a contact when you get a text or call from new number (have to go through an additional screen now)
Pretty much anything in iMessage, now that theres a ton of junk in it
Playing music in Apple Music. No longer can just tap an album or artist and it will start playing. You now have to go into the artist, then into the album and choose a song.
[There's] probably more but I [can't] remember.
None of those are deal-breakers unto themselves. But if the last few weeks I've spent with iOS 10 have shown me anything, it's that they start to wear on your patience, and there's nothing to do about it besides hope that Apple fixes it. Or buy a new phone, which isn't recommended for various reasons, one of 'em being that we don't know much about the new iPhone.
So brace yourselves: iOS 10 is coming, and you may not like what it brings with it.