How to Play 'Pokemon Go' on iOS 10 When AR Mode Breaks
Don't upgrade to the public beta if you want the full experience.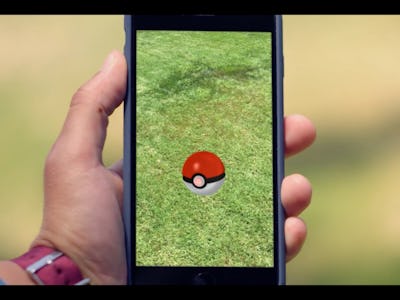 Pokemon Go/YouTube
Bad news for Apple early adopters. iOS 10, the company's next mobile operating system, received a limited beta release on Thursday. Eager fans can try the software update now, but, unfortunately, it seems like the software doesn't play nice with Pokemon Go. There's an easy workaround, however, that lets players continue without hassle.
The iOS and Android game, which also launched in the U.S. on Thursday, involves moving around the real world to find and capture Pokemon. Using a special "AR mode," players can see virtual Pokemon superimposed on their phone camera's view, making the experience all the more immersive.
Sadly, the augmented reality feature doesn't seem to work with iOS 10.
"i regret downloading ios 10 beta cause pokemon GO is not working right😭😭😭," said Twitter user 99Cjmiller. "AR doesn't work on Pokemon Go because I have the iOS 10 beta installed. That's bullshit," said Thrrashing. "If Pokemon go doesn't work on the iOS 10 beta were gonna have a serious problem," said czarfalcon.
Fortunately, the AR mode isn't crucial to the game. Players can still enjoy the game by flicking the "AR Mode" switch in the top right hand corner of the screen.
Sure, it's not as immersive, and it disables one of the game's coolest features. But it means being able to try out all the fun new iOS 10 apps, like enhanced iMessages and Home automation, while still getting to play one of Nintendo's first mobile games.
If anything, Pokemon Go may run slightly better on iOS 10.