Pokemon GO Debuts in Australia, New Zealand on Android and iOS
Pokemon GO Debuts in Australia, New Zealand on Android and iOS.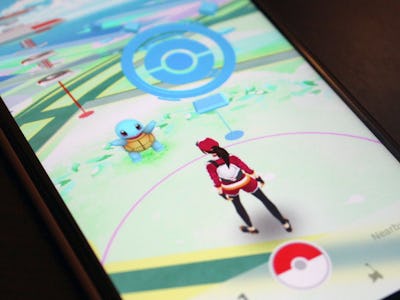 Polygon
Nintendo's big step into augmented reality has arrived: Pokemon GO!, the highly anticipated mobile game that brings that classic Pokemon IP to the real world. The game released on both iOS and Android on Wednesday morning in Australia, New Zealand, and likely a handful of other countries — and while the rest of us watched on, the very first batch of the game's eager trainers left home on their Pokemon journey.
The game seems to open up in a similar manner to the original Pokemon Red & Blue games, with particular differences. Obviously, the game doesn't play the same — instead, it reads your area and places wild Pokemon on the sidewalks, grass, trees, and buildings around you.
The earliest glimpses of the game can already be seen across twitter, and based on the reaction to the game's closed beta earlier this year, the wait for improvements was worth it.
Of course, those who will have to wait for a later release date in their countries aren't quite as pleased:
The game encourages players to get outside and walk around, but not everyone is biting at the chance to leave their homes. So, a few folks decided to get creative:
The game's official release date is simply "July 2016," so there's no definite answer regarding when players will be allowed to join in from all over the world — but rumor has it that midnight pacific time might cue be the worldwide release.