'Pokemon Go' Sparks Police Warning After Pokeballs Found
Gotta catch 'em all...within limits.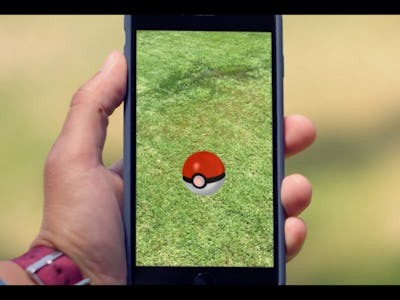 Pokemon Go/YouTube
Pokemon Go, the long-awaited iOS and Android game, has finally launched in the U.S., following a release in Australia, New Zealand, and Japan. Not everyone is too thrilled, however, after Australian police found virtual Pokeballs inside their station.
In Pokemon Go, players move around the real world looking for Pokemon, using their smartphone's location features to see them. Players can also visit Pokestops, positioned in the virtual world around places of interest, that contain various in-game items.
After the game's launch, it emerged that one of these Pokestops is located inside Darwin Police Station. Australia's Northern Territory police service has put out a warning on Facebook to avoid players actually entering the station to retrieve the Pokeballs.
"For those budding Pokemon Trainers out there using Pokemon Go - whilst the Darwin Police Station may feature as a Pokestop, please be advised that you don't actually have to step inside in order to gain the pokeballs," the Facebook post reads. "It's also a good idea to look up, away from your phone and both ways before crossing the street. That Sandshrew isn't going anywhere fast."
The augmented reality creature catching game is a collaboration between Nintendo and Ingress developers Niantic, with the game building on the familiar feel of the latter's previous work.
The game has seen a staggered and mysterious launch so far, with the website referring to a vague "July 2016" release date. Pokemon Go launched in Australia, Japan, and New Zealand on Wednesday morning.
The Android release has been shared as an APK file with the rest of the world, in lieu of an official release. Eurogamer was able to get the game up and running in Brighton, a city in the UK, by downloading the package and installing from outside the Google Play Store. Despite not yet being supported in the country, the game seems to be already populated with Pokestops, gyms, and Pokemon.