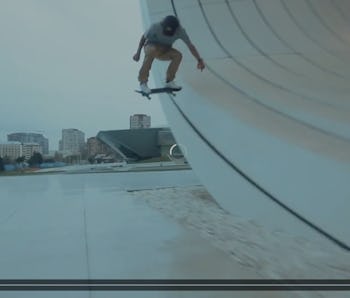 Innovation
Twitter Announces 140-Second Videos, Secures Dominance of '140'
It's no longer just a number.
Twitter
Starting today, Twitter users will be able to create and share 140 second videos instead of just 30-second videos.
Twitter dominates the number 140. No matter how many rumors come out that the 140-limit is changing (or how happy a change might make users), Twitter CEO and cofounder Jack Dorsey has landed on a number and he is sticking with it. Today, video officially joined Twitter's "140" brand.
"Video is becoming increasingly central to the real-time conversations happening on Twitter," Jeremy Rishel, Twitter's head of product development for creators, writes in a blog post. "Video tweets on Twitter have increased by over 50 percent since the beginning of 2016. And we love watching all the timely, important, and funny video content people share every day."
Twitter has been pushing for better photo and video sharing in the face of Instagram (and Instagram's 500-million-and-growing user base) for the past couple of years.
Back in March, Instagram increased the time for its videos to 60 seconds from 15 seconds.
On Monday, Twitter announced an acquisition that directly relates to sharing longer videos: an artificial intelligence company called Magic Pony Technologies that makes compressed, longer videos look cleaner. Longer videos take up more space, and compressed videos can end up so low quality that they are nearly unwatchable. Magic Pony's addition will likely fix that problem for Twitter.
In addition to the on-brand video length, Twitter is making video a whole new experience on mobile. Soon, whenever a user clicks a video in their timeline, the video will go fullscreen and more video suggestions will pop up below. As for that other Twitter-owned social media platform called Vine, that one is moving to 140 seconds as well.
This probably isn't one of those changes that will ignite the Twitterati to start up #RIPTwitter again. It does mean more and longer videos will fill up your timeline along with all the endless GIFs though, and, of course, that whenever you think 140, you think Twitter.