This Reported Twitter Character Limit Change Should Make Users Very Happy
Finally, a change we can get behind.
by Kastalia Medrano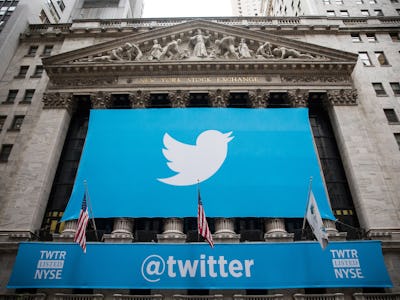 Getty Images
One of the more irritating components of Twitter's user interface has been the fact that any links and images you want to share take a big bite out of your allotted 140 characters. Within the next few weeks, we should be able to include multimedia in our tweets and still have the full 140-character limit for whatever jokes we want to accompany it.
Bloomberg today reported that an anonymous Twitter source says the new feature could be enacted within the next two weeks. (Links currently eat up 23 characters.)
It's just the latest change to Twitter in the past several months: In February, Twitter added an alogrithm. About a week later, Twitter added a built-in GIF button. Back in October, Twitter Moments made its debut.
Yes, Twitter's been doing lots of remodeling of late. The platform's "while you were away" feature, designed to show you what it determines were the most important tweets since the last time you checked your feed, has certainly been met with mixed reviews. Then there was that bizarre flirtation with the idea of 10,000 character tweets, a thing literally no one asked for. The internet mourned together when Twitter killed off the "fav" star and replaced it with the Facebook-reminiscent heart.
If CEO and founder Jack Dorsey insists on making an endless series of changes, at least it looks like this next one will be something his users will actually be happy about.