Twitter's Algorithm: How to Turn It Off
"Never miss important Tweets from people you follow."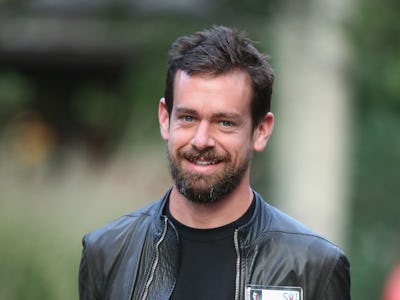 In a blog post published this morning, Twitter engineer Mike Jahr announced a new feature buried in your Twitter settings that people are crying has already killed Twitter: the algorithmic timeline.
"Never miss important Tweets from people you follow" is the title of the post — which you can read in-full here — that gives users the option to see tweets from people who they are interested in — Kanye, Elon, Mesut — first.
"When you open Twitter after being away for a while, the Tweets you're most likely to care about will appear at the top of your timeline – still recent and in reverse chronological order," Jahr writes.
Here's how to turn on (or off) the controversial "Show me the best Tweets first" feature, a/k/a the "Twitter timeline algorithm":
This is the Twitter algorithm first reported on by BuzzFeed back on Friday, that caused people to Panic About Their Lives with the #RIPTwitter hashtag.
So far, some of that panic has returned today, although it seems that at this point, the feature's so far buried in the settings it's hard to find.
On my personal Twitter account, it's not even available yet, on desktop or iOS:
This change is the latest Twitter has made to its service since founder Jack Dorsey took over as CEO last year. So far it has announced that character limits will be increased from 140 to an insane 10,000 per Tweet (that change is coming soon), and back in the fall debuted its Moments feature that clusters tweets and media around trending topics.
This change has arguably caused the greatest amount of hand-wringing from Twitter's users, but at this very early stage it seems Twitter has listened to its users by limiting and hiding the feature in the Settings section.
"We love it and think you will too," Jahr writes. "If you don't, send your thoughts our way, and you can easily turn it off in settings."
Dorsey trumpeted the change this morning:
It will be interesting to see how early this feature debut comes up during Twitter's conference call with investors about its fourth-quarter earnings, which is this afternoon.