#RIPTwitter Trends as Twitter Plans to Introduce Algorithmic Timeline 
Is Twitter's plan to change from a chronological to algorithmic timeline the beginning of the end?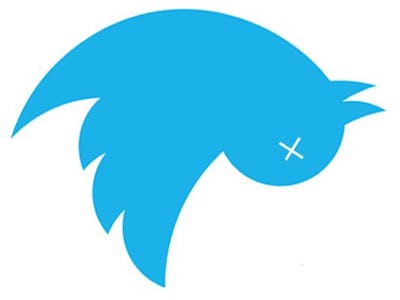 Twitter has long been known as the most democratic social media site. It allows us to communicate our most illuminating observations in 140 characters to, potentially, a worldwide audience in realtime. Hell, you can even chat with Cher on there, even if you have very little clue what she's saying.
But soon the Twittersphere may be begging to turn back time according to a report from BuzzFeed News. Possibly by next week, the company plans to introduce an algorithmic timeline, forcing users to see what the company thinks it wants to see and removing its right to choose on that front. Currently, the timeline is in chronological order, allowing all voices equal footing.
Users have taken to, well Twitter, of course, with the hash #RIPTwitter. Most tweets are about how this will turn Twitter into Facebook. People are heartbroken that they weren't even asked what they want in a social media site — a very Facebook move. Based on tweets, it seems users want an edit button and for a return of the favorites option.
There's very little chance this will be the death of Twitter. But with such a strong-willed and devoted following of people who really want to be heard, there's always a chance they'll pick up and plant their words elsewhere. This could also be Anonymous' moment to shine with a big ol' Twitter hack.
Then again, changes may not be so massive. When you click on whatever's trending, there is an option to see tweets that are the "Top" ones or to explore what's "Live." This is a newer feature. Isn't is possible that timelines might have that same option at the top? That would keep tweets equal for the diehards and also allow casual users to see what's popping.
No one but probably the company's new CEO Jack Dorsey knows yet if this new setup will be an option or forced.
And, naturally, things have gotten pretty dramatic. But folks love their Twitter, and God bless 'em for their chutzpah.