The New Twitter 'Moments' Feature Just Repeats What's Great About It
Is Twitter eating itself?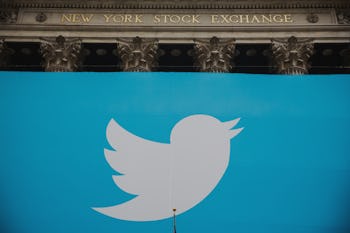 Today Twitter unveiled its new, but not completely original, feature: "Twitter Moments."
In a blog post the company published describing the feature, they said Moments is "the best of what's happening on Twitter in an instant." The new desktop tab offers embeds, videos, gifs, images, news posts. In a way, it's a homepage for Twitter in place whatever your browser homepage. (The tab is coming to the mobile app soon, says Twitter.)
Earlier in the summer, we speculated about this potential new feature back when it was rumored as "Project Lightning," and we were a bit skeptical of its potential. Now that it is here, the concern expressed earlier in the summer is being born out.
Twitter announced partnerships with sites like Buzzfeed, Mashable, The New Yorker Times and other content hubs like Getty to provide not only news articles, but great quality images and gifs for its continuous feed.
At first blush, Twitter Moments appears to be an interesting combination of Facebook's Trending Topics sidebar, Snapchat's themed curated snapchats, and the heartless new Apple News app. Vetted news reports from established media outlets are paired with the ephemeral nature of tweets, but right now it doesn't appear all that stimulating. The news feed is nice, but endless news feeds are, if anything, overly represented right now. The actual spontaneity of something like Snapchat's stories isn't there yet.
Curated news streams through social media platforms — be it Facebook or Twitter — are already in a losing battle against themselves. The feeds must be better than a person's already individualized feed of their own choosing, which just won't be the case.
The biggest challenge facing Twitter Moments right now is filling a niche that is filled by simply using Twitter. The new tab so far appears to be another way to repackage what is great about the site into an inorganic mess.