Jack Dorsey on Twitter's 140-Character Limit: "It's Staying"
Dorsey puts the rumor to bed on the 'Today' show.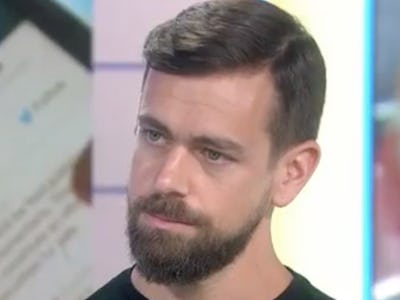 Twitter
Ahead of Twitter's tenth anniversary on Monday, Jack Dorsey, its CEO and founder, appeared on the Today show this morning to break a little news about the platform: He said Twitter will keep its 140 character limit, putting to bed rumors that sprang up early this year that it would allow for up to 10,000 characters per tweet.
"It's staying," Dorsey said, referring to the 140 character limit.
Back in January, The Wall Street Journal reported that an anonymous Twitter insider had confirmed the company was planning to dramatically increase the maximum length of tweets. Dorsey then was forced to explain the decision to expand tweet lengths in a screenshot posted to his Twitter page, highlighting the occasional need for more space. Of course, the jargon-filled, press release of a statement only contained about 140 characters of actual information.
The 140 character limit has "become a beautiful constraint, and I love it!" Dorsey wrote. "It inspires creativity and brevity. And a sense of speed. We will never lose that feeling."
"We've spent a lot of time observing what people are doing on Twitter, and we see them taking screenshots of text and tweeting it. Instead, what if that text…was text?" Dorsey asked.
And, Twitter users responded quickly with a wave of criticism for the plan that apparently made Dorsey and the rest of the company take notice.
In his original message defending the potential switch, Dorsey endorsed a concept that may have ended up killing the plan altogether.
"Also: I love tweetstorms! Those won't go away." He concluded, referencing the slew of tweets celebrities sometimes unleash in the heat of an argument of controversy.
The reactions were relatively mild, with some people definitely coming out in support of the idea. Twitter's growth has largely stalled in recent years, and some saw it as a way of revitalizing a site that may have grown stale. Dorsey does appear open to changing his mind about these kinds of decisions, though. So if you were hoping for more space to tweet, @jack and you might just get your way.
The brief interview touched on a variety of issues, which you can watch below: