Instagram Extends Video Time to 60 Seconds: 10 Things You'll Be Able to Watch
Why not just say one minute, Instagram?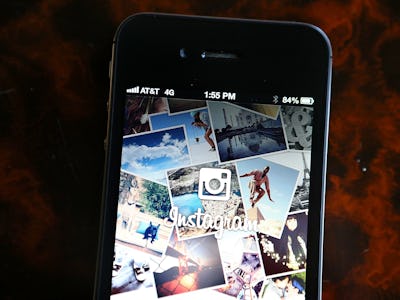 Justin Sullivan/Getty Images
Today, Instagram announced that it will extend the videos on its feed from 15 to 60 seconds. The news of that extra time comes along with Instagram reporting that the amount of time its users spent watching video jumped by more than 40 percent over the last six months.
Instagram hopes the expanded video feature will give users more freedom to share deeper, more diverse types of stories:
"We want to bring you fun, flexible and creative ways to create and watch video on Instagram. As part of our continued commitment, you'll soon have the flexibility to tell your story in up to 60 seconds of video."
The post features a 39-second video highlighting "some of the most diverse young creators on Instagram." Instagram also said it's bringing back the multi-clip video feature in the iOS app so users can once again make videos out of multiple clips in a camera roll. The longer video update rolls out today, and all Instagram fanatics can expect the feature to be on their apps in the coming months.
Here's 10 different things under one minute that can be shared with Instagram's new update:
"Charlie Bit My Finger"
YouTube is notorious for hosting viral videos. Instagram's move to longer videos means videos like this one are fair game:
Those Addicting 30-Second Videos of Quick Food Recipes
Sneak Peak of Your Favorite Artists' New Songs and Projects
You can fit more than half of a full song in one minute. Adele could have shared her 30-second teaser of "Hello," which aired during a commercial break in an episode of the X Factor.
Behind-the-Scenes of a Music Video
It would be pretty awesome to get one-minute behind-the-scenes videos and previews of artists making their music videos.
Teaser Movie Trailers
Tour the British Museum
Videos can explore museums, galleries, and landmarks in places that we may not be able to visit in person.
Take a Tour of Jennifer Lopez's Closet
Take tours of houses, apartments, and celebrity closets.
These Awesome Illustrated Movie Recaps
One-Minute Recaps of Video Games
Talented People Solving Rubik's Cubes Under a Minute and Under Water