Today Is 'Ghostbusters' Day — Wait, What's 'Ghostbusters' Day?
It's the anniversary of the original 'Ghostbusters,' and fan days for beloved movies like 'Back to the Future' and 'Star Wars' are becoming more prevalent, which could be a good or bad thing.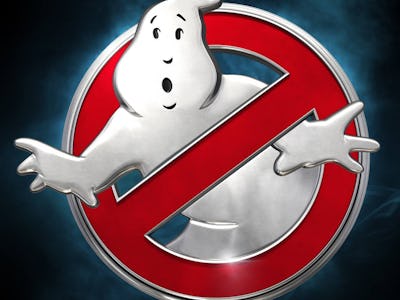 Facebook / Ghostbusters
If you're a Back to the Future fan you have October 21. If you're a Star Wars fan you have May 4. If you're an Aliens fan you have April 26. But what if you're a Ghostbusters fan who wants her very own day dedicated to the never-ending fandom of a particularly iconic movie series?
In a miraculous little bit of marketing happenstance, today is the 32-year anniversary of the original Ghostbusters, which opened in 1984. Sony, gearing up to release director Paul Feig's reboot starring Kristen Wiig, Kate McKinnon, Leslie Jones, and Melissa McCarthy next month, has declared today Ghostbusters Day. But what does it all mean, really?
Well, it seems like its all just a way to neatly package the perfectly timed little tidbits about the upcoming movie, which is happening more and more these days as the nostalgic favorites are rebooted and remade. At least for Ghostbusters it's all in good fun.
The new Ecto-1 stopped by The Today Show for a gratuitous photo op for whoever hosts that show right now.
And later tonight the entire lead cast of the original and the reboot are set to appear on Jimmy Kimmel Live, including Bill Murray, Dan Aykroyd, Ernie Hudson and Annie Potts along with McCarthy, Wiig, McKinnon, and Jones. Ray Parker Jr. will also be there to sing the iconic theme song.
The new movie is a month away, but Ghostbusters Day is also celebrating the original, as well. It'll return to 800 theaters across the country in limited engagements. Unfortunately, there's no mention of the unfairly maligned 1989 sequel. But fans who want to bust ghosts on the big-screen can pick up some great prizes.
Cinemark is giving away ten signed posters from the new film for select ticket holders, and Regal Cinemas is flying a lucky Regal Crown Club Member to the premiere of the new Ghostbusters movie in Los Angeles (not to mention a $2,500 gift card for travel and accommodations). That's more than enough to make room for a few cases of re-released Ecto Cooler (slogan: "It's back.")
Fans who live in the Brooklyn, New York will also get a chance to watch the original film in the Sony-sponsored BBQ Films immersive experience of what they're calling the new Ghostbusters HQ.
Like the other fandom days created out of nowhere, Ghostbusters Day is a corporate-mandated marketing day. But thankfully all the Ghostbusters Day hubbub seems to be centered on the movies themselves despite being created solely to shill for the new one. It's great that we got some killer Alien Day collectibles when that happened, and god knows how many awesome stuff for could have come from new Ghostbusters goodies, but for now it might be best to approach this newly created holiday with some measured trepidation. These days give fans the opportunity to flaunt that fandom, but it could also get out of hand.
Who knows what kind of ridiculous movie days we'll get next, but for now just go bust some ghosts and enjoy it.
Ghostbusters opens in theaters on July 15.