White House Digital Chief Jason Goldman Ignores Matthew Keys Question
In an online Q&A, the CDO says the government is eager for your participation — and for hackers' participation.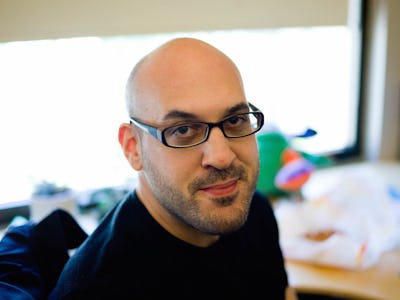 Flickr
The Obama administration, now on its last leg, continues its efforts to modernize government. Today, White House Chief Digital Officer Jason Goldman participated in a Product Hunt live question-and-answer session. The occasion: the unveiling of a redesigned White House petition website.
The government, under Obama's lead, has long attempted to optimize technology and the internet to benefit citizen-government interactions. The botched rollout of Healthcare.gov, Obama's said, demonstrated the need for more techies in Washington. (He spoke at length about this need at SXSW this year.) Since then, the White House has opened up a Snapchat account. Now it's trying to increase petition signing. Since the site's conception, Goldman said, the government has received over 440,000 petitions and 32 million signatures.
Here, compiled, are the biggest takeaways from Goldman's Q&A:
1) Matthew Keys, who's been sentenced to two years in prison for abetting a hacker's short-lived modification of an LA Times article, posted a near-essay which ended in a few valuable questions. Goldman completely ignored Keys.
Those questions, with which, we may presume, Goldman was told not to engage, are:
What are you doing to ensure President Obama hears from those who are demanding real, progressive computer law reform? What steps have you taken to educate President Obama on how average American citizens use computers and the internet? And what responsibility do you feel you have to advocate on behalf of those who feel that a two year prison sentence over seemingly benign behavior is unwarranted?
2) Goldman thinks that the We the People site is the "most impressive change/improvement" he's witnessed during his tenure as CDO:
The right to petition your government is actually enshrined in the First Amendment … but the means to do so is left unspecified. So this is a great example of using the power of technology to enable people to do something that is, itself, an old right, but in a new more effective way.
3) Goldman explained how he thought the government should attract the best techies and hackers to serve, which, by all metrics, it's utterly failed to do so far:
The key to attracting tech talent is the same in the private and public sector - you need to pose really big challenges that can affect large numbers of people. There's an abundance of those when you're talking about the work of an entire government. The specific pitch that got me excited to work here was: "You've worked on a large number of big platforms that have affected a huge number of people but what if you worked on something that was explicitly value positive; that was trying to make a difference." That still inspires me every day.
(John McAfee, for the record, has a different opinion.)
4) Goldman is a big fan of NASA's social media accounts, and would like the rest of the government to emulate those successes. (Good luck competing with space, government.)
Not only does NASA have some of the best content, but they've continually found new ways to make it accessible and conversational. This is the big point: These platforms are fundamentally ones of human conversation. So if you approach them as a place to interact with others (as opposed to a digital bullhorn) you'll be on much stronger footing from the jump.
5) Goldman did not engage with an excellent analogy: "How do you weigh the risk-benefit analysis of posting stuff when you know most of the internet is just waiting to troll it? It's like trying to make the White House cool and not Donny from The Big Lebowski." His response:
You know, one rule that I personally have always found helpful is to focus on accentuating the positive. Fortunately, this also works well with one of the President's fundamental attributes: a relentless optimism. So, starting from there, you are already in good stead. And then just remembering that in all things, folks' first reaction is going to emotional followed by rational. So if you understand the nature of the platform and the nature of the folks you're talking with, it'll be ok."