Final 'Daredevil' Season 2 Trailer Is Here, Completely Unnecessary
Was there really any doubt you were going to watch it? Come on.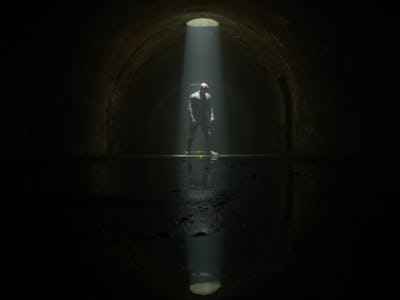 YouTube.com/Netflix US & Canada
Marvel's Daredevil will premiere its second season on Netflix Friday at 3 a.m. Eastern. Chances are, you've already planned to call in sick and binge the hell out of it, because Daredevil is awesome. But did you really need a final trailer to convince you? Well, you have one anyway.
Netflix just uploaded the final trailer for the show's second season, which ups the sex factor — because what prestige genre doesn't have people getting busy? — and alluded to Daredevil's place in the larger Marvel Cinematic Universe. The generic "this is a war" narration by Stick would be total nonsense if Marvel wasn't aiming for Avengers: Infinity War in a few years — which may or may not feature Netflix heroes like Daredevil, Jessica Jones, Luke Cage, and Iron Fist.
While the previous trailers centered on one of the two new main characters — Punisher and Elektra — this final minute-long trailer is Daredevil-centric, and even adds Foggy and Karen (who've been mostly forgotten). Stick is going to have a much more dominant role too, and the Hand is seen in full force. Maybe Nobu is making a comeback?
Whatever. The show is going to be great, it's just weird we're getting this right now. We get it already.
Daredevil returns for Season 2 on March 18.