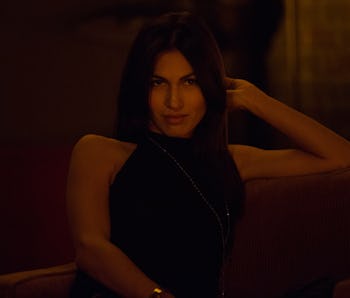 Entertainment
Elektra Kicks Butt in 'Daredevil' Season 2 Teaser
Get a good look at Elodie Yung in action as Marvel's red ninja.
Netflix
The Punisher isn't the only other character making a Marvel Cinematic Universe debut in Daredevil Season 2. Elodie Yung will be Elektra, the Greek ninja and longtime romantic interest of Matt Murdock, and she's in action in a new teaser posted on Marvel's Twitter accounts.
It's the first whole glimpse at Elektra, before the full "Part Two" of the last Daredevil trailer goes online.
Previously played by Jennifer Garner in the 2003 movie, Daredevil, and her solo film, Elektra, from 2005, Elektra Natchios is a Greek assassin who brandishes two sai blades as her trademark weapon. Frank Miller created her in Daredevil #168, which hit comics stands in January 1981.
Elodie Yung is a great fit for Elektra, beyond her striking resemblance to the character (in creating Elektra, Miller was inspired by pioneering female bodybuilder Lisa Lyon). Yung is a certified black belt in karate, with over a decade's worth of training under her belt. Daredevil totally rocked in its action choreography, so it's great to know Yung knows what she's doing when performing martial arts stunts.
Marvel's Daredevil premieres its second season on Netflix, March 18.