Bill Gates Asks, "What If We Had Never Had Wiretapping?" During Reddit AMA
Gates makes another comment on the FBI vs. Apple Debate.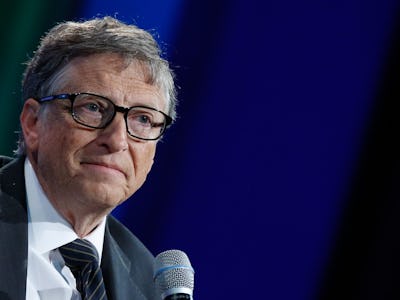 JP Yim/Getty Images
Bill Gates reiterated his position today on the legal battle between Apple and the FBI over encryption and data privacy, saying the case would be the "start of a discussion."
"I think there needs to be a discussion about when the government should be able to gather information," Gates wrote during the Reddit AMA. "What if we had never had wiretapping?
The AMA session was the fourth that Gates has done, and again the question-and-answer session was conducted around the release of he and his wife Melinda's "Annual Letter."
To the questioner who asked, "What's your take on the recent FBI/Apple situation?" Gates continued:
"The government needs to talk openly about safeguards. Right now a lot of people don't think the government has the right checks to make sure information is only used in criminal situations. So this case will be viewed as the start of a discussion.
"I think very few people take the extreme view that the government should be blind to financial and communication data but very few people think giving the government carte blanche without safeguards makes sense. A lot of countries like the UK and France are also going through this debate. For tech companies there needs to be some consistency including how governments work with each other. The sooner we modernize the laws the better."
While a bit generic and pretty much neutral, we know that Gates isn't shy about voicing his opinions on the matter. He told the Financial Times last month that the government's request for the iPhone involved in the San Bernardino shootings in December was just a one-time deal, saying it would not set a legal precedent. Gates goes against many who are siding with Apple. However, he does make a good point that protocols need to be established for similar issues in the future.
Though usually vetted by subreddit moderators, it's become tradition for the person doing the AMA session — especially if it's somebody as famous as Gates — to post a photo as proof. Usually it's a selfie with the subject holding a piece of paper that has "hi reddit!" written on it in Sharpie. Not Gates, though. He posted this image on Twitter, recreating a youthful art shot of him from 1973.