OnePlus Confirms OnePlusPad Will Cost $479 and Be Released on May 8
There's finally a decent iPad and Samsung Galaxy tablet competitor.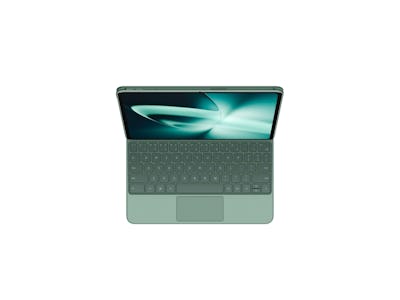 OnePlus
The wait for the OnePlus Pad, OnePlus' first tablet, is almost over. The "Never Setttle" brand behind the OnePlus 11 announced today the OnePlus Pad will retail for $479 in the U.S. when it arrives on May 8; pre-orders start on April 28. That's less than Apple's latest iPad Air ($599) and just a few bucks more than the regular 10th-gen iPad ($449).
The OnePlus Pad brings some much-needed competition to not only Apple's dominance with iPads, but Samsung's iron grip on Android tablets.
OnePlus Pad Tech Specs and Features
As a company that's always prided itself on offering top-tier specs in its devices at more affordable prices, the OnePlus Pad has a solid set of features going for it.
It's got an 11.61-inch LCD display with 2,800 x 2,000 resolution and a 144Hz refresh rate. Brightness can hit 500 nits. OnePlus is touting this unusual "7:5 144Hz ReadFit Display" as a "world's first."
Inside, the OnePlus Pad is powered by a MediaTek Dimensity 9000 CPU and ARM G710 MC10 GPU. The tablet has 8GB of LPDDR5 RAM and 128GB of UFS 3.1 storage.
Like the OnePlus 11, the OnePlus Pad runs a customized version of Android, OxygenOS 13.1. I expect the software experience to be similar to what I've seen on OnePlus phones, only more spacious and optimized for a larger display. The company's also confirmed the tablet will get three years of Android updates and four years of security updates.
OnePlus is also packing 67W SuperVooc fast charging for the tablet's 9,510 mAh battery. The company says the battery can last up to 12.4 hours for video playback.
In terms of cameras, there are two: a 13-megapixel rear camera and an 8-megapixel camera on the front. Wireless features include Wi-Fi 6 (not 6E, though) and Bluetooth 5.3.
OnePlus Pad Accessories
Launching alongside the OnePlus Pad are the typical tablet accessories you'd expect: a $39 Folio Case, a $99 Stylo (stylus), and a $149 Magnetic Keyboard with a built-in trackpad.
Coming May 8
If all of this sounds like a complete tablet package to you, there's one more way OnePlus is sweetening the deal on the OnePlus Pad. Customers who pre-order between April 28 to May 7 can get a pair of OnePlus Buds Pro 2 for 50 percent off. That works out to $89.50 instead of $179 for the wireless earbuds. Additionally, OnePlus is offering up to $50 trade-in value for eligible devices.
Is the OnePlus Pad an iPad clone? And if it is, how much does that matter? Stay tuned for a full review of the OnePlus Pad in the coming days.