The Quest's Gaming Future Is All About Blockbuster Titles
New titles cover everything from Stranger Things to Assassin's Creed.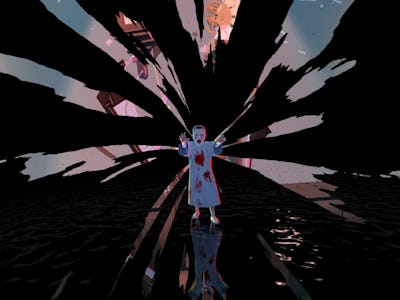 Tender Claws/Netflix
Say what you will about strategy, but one thing Meta's billions of dollars spent on VR research and development has done is produce a lot of interesting VR games. This year's Meta Quest Gaming Showcase is the third time the company's made the case for gaming on Quest headsets, and Meta is clearly feeling the competition.
The Quest 3 may be on the way — Meta CEO Mark Zuckerberg essentially announced the new headset before the event — but the PSVR 2 is picking up pace, and Apple could soon have a compelling headset of its own to sell later this year. So with that in mind, Meta is doubling down on the software advantage it already has by lining up blockbuster adaptations, sequels, and a few intriguing new titles, all releasing in the next year.
The Games (and Updates)
Meta's announcements were primarily focused on new releases, but a few notable games that are coming soon or have already been released got some updates. Walkabout Mini Golf is getting new courses (including a series inspired by villain lairs) and an iOS app that offers crossplay with Quest headsets, city-builder, Little Cities, is getting updated with a level editor, and We Are One seems like a great evolution of VR's far-too-popular shooter genre.
But now, for the main course:
Samba De Amigo: Party Central
While it's technically coming to modern consoles like the Nintendo Switch, Samba De Amigo: Party Central's maraca-fueled rhythm challenges feel like a natural fit for VR. Other than new tracks and online multiplayer, it's hard to say whether or not you'll be getting radically different than the Samba De Amigo on the Wii or the Dreamcast before it, but more music games are rarely a bad thing.
Samba De Amigo: Party Central for Quest will be released in Fall 2023.
Bulletstorm VR
I'm not sure how many people remember the original Bulletstorm for PlayStation 3 and Xbox 360 or even care that it's being ported to VR, but the presence of Bulletstorm VR's combination of unique weapons, kicking, and sliding is an interesting marker for the state of standalone VR headsets — they're powerful enough to host a passable port of old console games.
Bulletstorm VR will be released sometime in 2023.
Stranger Things VR
Netflix announced a Stranger Things VR game back in 2022 with the promise that fans could play as Season 4 villain Vecna and in the footage Meta showed off today, what that actually entails has become a bit clearer. You'll be able to fling tentacles, fight your way through the Upside Down, and seemingly play through some critical moments of the TV series from the perspective of the monsters the main characters fought. It all seems potentially interesting, but what makes the game really promising is developer Tender Claws, who's made some of the most playful and experimental VR experiences out there.
Stranger Things VR will be released in Fall 2023 and is available to preorder now.
Dungeons of Eternity
Dungeons of Eternity is a 1-to-3-player multiplayer dungeon crawler with unique abilities and weapons, some amount of platforming, and a high level of replayability, according to its developers. Will this replace my love of playing minigolf in VR with friends? We'll see!
Dungeons of Eternity will be released in 2023.
Assassin's Creed Nexus VR
So one of Meta's most eye-catching announcements — some kind of Assassin's Creed game for Quest headsets — is really just a tease for the Ubisoft Forward press conference on June 12. We'll have to wait to see the full reveal of Assassin's Creed Nexus VR, but since the series is essentially based around the idea of playing through someone's memories in virtual reality, there's the opportunity for something cool here.
Assassin's Creed Nexus VR will be released in 2023.
Underdogs
Underdogs looks like it's keyed into an important truth of moving in virtual reality. It's already a little awkward, so why not say that's because you're lumbering around in a giant mech? The combat-heavy brawler already seems like it's got a lot going for it, just starting from its art style, but add in the customizable robots, and I think we could have something special on our hands.
Underdogs will be released in early 2024.
Asgard's Wrath 2
There's no better sign that Meta wants the Quest 2 (and Quest 3) to be the home of blockbuster, AAA virtual reality games than Asgard's Wrath 2, a sequel to the popular PC VR game Asgard's Wrath and a clear riff on the open-world-ish design and combat of something like God of War and God of War Ragnarok. There are mounts, "Godscale" puzzles, minigames, fishing, and combat using different weapons and magical abilities. It looks like a lot, but very impressive for a standalone VR headset.
Asgard's Wrath 2 will be released in Winter 2023.