Google Is Finally Fixing Chrome's Notorious Battery Drain
It's about time Google addressed one of Chrome's biggest flaws.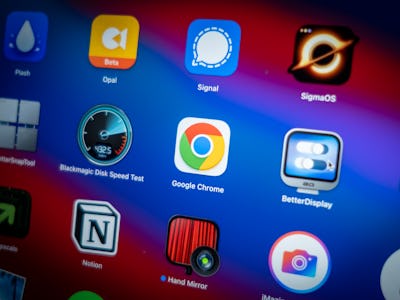 Raymond Wong / Inverse
Google is finally tackling one of Chrome's biggest flaws. As first spotted by Android Police, Google is starting to roll out its Memory Saver and Energy Saver features to Chrome users. The new modes are self-explanatory; they're meant to reduce how much memory Chrome uses when you have a ton of tabs open and, as a result, mitigate how rapidly the browser drains the battery.
Hoovering up your laptop's RAM has been a longstanding issue with Chrome. Its notorious reputation has led to users opting for other browsers as well as creating extensions that alleviate Chrome's battery hunger. With the Memory and Energy Saver modes, even Google is acknowledging that Chrome can be a little too demanding with your laptop's resources.
AS MANY TABS AS YOU WANT
According to Google, the Chrome 110 version uses up to 40 percent and 10GB less memory when the Memory Saver mode is activated. It works by freeing up memory from the tabs you're not currently using, so it doesn't matter how many you have open at one time. The Memory Saver also means that Chrome won't hog all your laptop's memory if you need to switch off to edit photos and videos or play games. Whenever you do eventually revisit the inactive tab, it'll reload itself.
To get you a little more mileage, Chrome will automatically enter Battery Saver mode when your laptop battery hits 20 percent. This feature limits the background activity and visual effects of websites that have animations or those annoying autoplay videos to extend battery life when browsing with Chrome.
ROLLING OUT NOW
Just about everyone who uses Chrome is all too familiar with the browser's insatiable appetite for memory. There were certainly workarounds, but at least Google is finally doing something about this issue, which is arguably Chrome's biggest drawback. Better late than never, we say.
Google is rolling out this new version of Chrome to users, so it should arrive soon. When it does, you have the option of turning these features off, or even customizing the Memory Saver feature to exclude your most frequented websites.