Google Chrome Now Mutes Autoplay Videos With Sound, Thank God
End of a (rather annoying) era.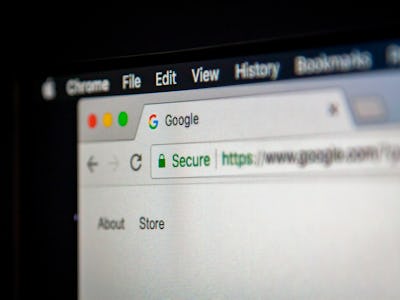 Google is giving annoying websites the silent treatment. On Tuesday, the company updates its Chrome web browser to version 66, which is meant to halt auto-playing content by default and improves browser security. The browser won't stop every auto-playing video ever from playing, though, and Google determines which sites are shunned through the Media Engagement Index.
The index is used on the desktop browser to determine how much each individual user engages with content. Chrome determines how many times you visited a website versus how many times you engaged with its content, measuring four factors: whether the consumption lasted longer than seven seconds, whether the audio was unmuted, whether the tab containing the video was active, and whether the video's size was larger than 100 by 140 pixels. VentureBeat found that this led to YouTube sometimes playing back by default. Users can see the index ranked for the current page by visiting chrome://media-engagement in the browser.
The move should cut back some of the worst offenders, discouraging people from resorting to ad blockers. Google is a member of the Coalition for Better Ads, which calls out bad practices like countdowns and auto-play videos. Randall Rothenberg, president and CEO of the IAB, warned that if sites don't follow coalition standards, "ad blocking will rise, advertising will decline, and the marketplace of ideas and information that supports open societies and liberal economies will slide into oblivion."
Version 66 is not the only big change coming to Google Chrome. This week, Microsoft is releasing its Windows Defender Chrome extension to block malicious web links, stop malware from reaching computers and protecting against phishing attempts. Sites that match the company's malicious link list will display a red screen. A report from NSS Labs last year found Microsoft's own Edge browser offered 99 percent protection against phishing, compared to 87 percent from Chrome, so the extension should offer a welcome boost to protection.
Google is also rolling out Site Isolation for a limited number of users with version 66, which boosts security by splitting off tabs from each other. If all goes to plan, the feature could roll out when version 67 launches in the coming weeks and months.
Updating to the new version is simple. Users can visit the auto-updater in the browser's settings to switch, or visit the company's website to download directly.