Glow-in-the-dark Analogue Pocket Game Boy Will Definitely Sell Out Fast
The best way to play Game Boy games is about to get even better.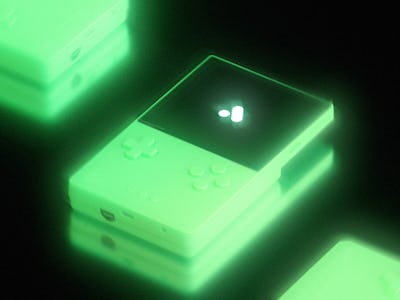 Analogue
The Game Boy community is going to be very happy to hear that Analogue is releasing a glow-in-the-dark version of its popular Pocket handheld.
The Pocket is arguably the best way to play Game Boy games. This special colorway is the same fantastic Pocket handheld that plays Game Boy games (and others with a special cartridge adapter), but with a plastic shell that glows in the dark. Analogue says the glow lasts for 8 hours after charging it with light from an incandescent light bulb, sunlight, or blacklight.
From Analogue:
The enclosure is made with a proprietary high quality photo-luminescent plastic which contains phosphorescent compounds that absorb and store ambient light. Emitting a unique chalky, starry glow in darkness, these compounds slowly release the stored energy as visible light, with 8 hours of glow time when fully charged with light.
YES, please! I'll take two! Well, maybe one — the glow-in-the-dark Analogue Pocket costs $249.99 ($30 more than the black or white version) and will be available in "highly limited quantities" on September 1 starting at 8 a.m. PDT / 11 a.m. ET. Analogue says the special handhelds will ship on September 5.
The handheld comes with a USB cable, which, unfortunately, doesn't glow in the dark.
I expect these Pocket handhelds to sell out instantly if past demand for Analogue hardware is any indication. Not trying to give anyone PTSD, but remember when everyone ordered (or tried to order) a Pocket in 2020 and they didn't ship out for like 1-2 years? I just hope Analogue has some kind of bot protection in place because once the r/AnaloguePocket and other handheld communities get wind of this glowy guy, it's going to be an all-out fight to successfully cart on September 1.
The naming of the product, "Analogue Editions: Glow in The Dark" also hints that the gaming startup is planning for other colorways. Can we get a Pocket in a translucent Atomic Purple?
Until Friday, let's just stare at these beautiful glow-in-the-dark pics of the Pocket. *Drools.*