Coinbase's Crypto Market Tool Will Help Investors Work Smarter
It's essentially a cryptocurrency mutual fund.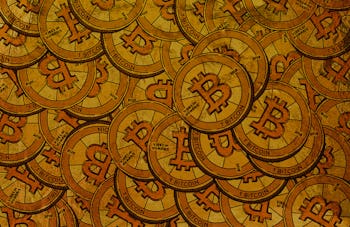 Quotecatalog
On Tuesday, Coinbase announced the creation of an index fund, which will let investors put money into a bundle of four of the world's top cryptocurrencies. There is no official release date for this new investment opportunity, but interested participants can sign up for updates on the exchange's website.
This new tool has been dubbed the "Coinbase Index Fund" and will give users access to all four of the digital currencies listed on GDAX, the exchange run by Coinbase. These are bitcoin, Ethereum, Litecoin, and bitcoin cash. With this new feature accredited investors will be able to make balanced and safe investments as opposed to taking a risk on one token.
Coinbase is the world's first cryptocurrency exchange to offer anything like this in the sector. The index fund will function a lot like a mutual fund, allowing users who invest a minimum of $10,000 to spread their money across all of the tokens trading on GDAX.
The investment will be weighted by market capitalization — or the total value of every token of a certain cryptocurrency. The breakdown of the investment will be: 62 percent bitcoin, 27 percent ethereum, 7 percent bitcoin cash, and 4 percent Litecoin.
This will be a lower-risk, lower-reward option compared to individual investments, which should make for a more stable asset.
Putting money into a single cryptocurrency leaves that investment vulnerable to potentially drastic changes with that one token. Divvying up money across the whole market, on the other hand, will make for a less volatile alternative.
Coinbase Index Fund will encourage newcomers and veterans alike to not put their eggs in one basket and instead put money into the entire sector. This will hopefully lead to smarter investment choices and a reduction in volatility, which has plagued the cryptocurrency market in the past.