Why Is Bitcoin Cash Surging? Fork Jumps After New Support
The Bitcoin offshoot is enjoying big gains.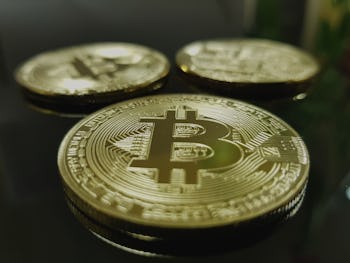 Flickr / andreastrojak
Bitcoin Cash is jumping up in value. The offshoot cryptocurrency, which launched in August 2017 in response to slow transaction times on the original Bitcoin, was one of the best market performers on Friday after boosts in support and an overall confidence in future prices.
The cryptocurrency, ranked as the fourth-largest on the market, jumped 11.3 percent over the past 24-hour period to reach a value of $1,510.22 per token and a market cap of $25.6 billion. Out of the 100 largest tokens on CoinMarketCap, the cryptocurrency's gains were the sixth-largest in terms of percentage increase.
A number of factors may have contributed to this rise. The first is the news that the BitPay wallet app has adopted Bitcoin Cash, announcing Friday that the wallet will use the Cashaddr format to process payments. Decentralized marketplace OpenBazaar has also integrated Bitcoin Cash into its operations as of February 7.
The cyrptocurrency has also been buoyed by the news that Japan's SBI Group has started mining Bitcoin Cash, as revealed by analysis of the Bitcoin.com pool. A Reddit user called "zowki," who is listed on the "btc" subrreddit as a Bitcoin.com developer, also claimed the group has started mining the cryptocurrency. This chimes with the positive statements about Bitcoin Cash from senior officials in the company.
"The vision of the original Bitcoin white paper written by Satoshi Nakamoto calls for a peer-to-peer electronic cash system," Yoshitaka Kitao, representative director, president and CEO of SBI Holdings, said in a December 2017 statement. "That is a powerful vision, and SBI Group will devote resources to enable a future world where Bitcoin Cash is used globally for daily payments."
The main difference between Bitcoin and Bitcoin Cash is that the latter has a blocksize eight times larger than the original cryptocurrency, which its proponents believe will help boost transaction times from the seven-per-second seen on the Bitcoin network. However, Microsoft has been critical of such approaches and has called for off-blockchain solutions for speeding up the network. The race is on to see who can dominate the nascent market.
Whether it wins or loses, it seems Bitcoin Cash has started a movement. Taking inspiration from the cryptocurrency an upcoming fork of Litecoin has called itself Litecoin Cash to signify its small changes compared to its predecessor.