Microsoft Just Hinted at Support for Bitcoin Over Crypto-Forks
Internal experiments have yielded good results.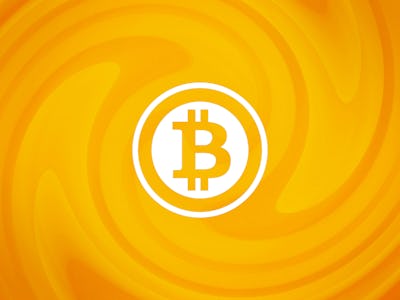 Flickr / PerfectHue
Microsoft has waded into the cryptocurrency debate. The tech giant, which supports Bitcoin for its online store, released a blog post on Monday detailing its plans to develop decentralized identity systems using the blockchain. Perhaps most telling, though, is the team's implication that sticking with the original Bitcoin may prove a better solution than splitting away — or "forking" — to create new cryptocurrencies.
"While some blockchain communities have increased on-chain transaction capacity (e.g. blocksize increases), this approach generally degrades the decentralized state of the network and cannot reach the millions of transactions per second the system would generate at world-scale," Alex Simons, director of program management at Microsoft's identity division, said in a blog post.
Bitcoin has struggled to cope with the high number of transactions on its network. Traditional credit card companies can handle around 50,000 transactions per second globally, but the cryptocurrency can only handle seven. One suggested solution is to increase the blocksize so that more data is processed at once. This idea led to the launch of Bitcoin Cash in August 2017 as a "fork" of Bitcoin, with has a blocksize eight times larger.
Microsoft's blog post was highlighted in the cryptocurrency community as a dismissal of Bitcoin Cash's approach:
Some cryptocurrency watchers see a better solution as processing transactions away from the global blockchain and running them through together later on. The "Lightning Network," a proposed solution to Bitcoin's slow transaction times, opens up channels between participants and transfers ownership, writing the results to the blockchain once the channel closes. Its team believes the breakthrough could handle "billions" of transactions per second, and it's a potential breakthrough that has people excited.
"Increasing regulatory recognition of cryptocurrency exchanges, the entrance of institutional capital and major technology developments will contribute to the market's rebound and push cryptocurrency prices to all new highs this year," Thomas Glucksmann, head of APAC business development at cryptocurrency exchange Gatecoin, told CNBC last week. "There is no reason why we couldn't see bitcoin pushing $50,000 by December."
As one of the major retailers currently accepting Bitcoin, it's a strong sign of confidence that Microsoft also agrees that technologies running on top of the blockchain are the ideal solution.