Leaked Snapchat Images Show It's Not Ignoring Upset Users
Snapchat seems to have budged.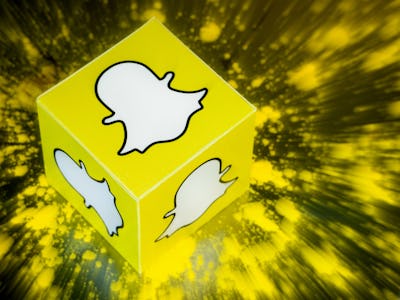 Flickr / Visual Content
It seems like Snapchat is not ignoring users complaining about the social media app's new redesign.
A day after Snap Inc. CEO Evan Spiegel said that the hated update won't be going anywhere, leaked images of Snapchat's newest beta version reveal that the company might actually be listening to upset users after all.
Some of the of the main problems some of Snapchat's more than 175 million users had with the new redesign is that it made the Stories feature far less visible than before, and it no longer organized them chronologically. But this beta version seems to be working on appeasing at least some of these complaints.
Screenshots obtained and published by Mashable depict the app's Friends section being divided into three separate feeds:
And "All" feed seems to be exactly what Snapchat users were asking for. It seems that stories will be consolidated into one place, allowing users to visit a specific tab when they want to view them.
The redesign was specifically meant to separate interaction with friends from branded content, like celebrities or influencers. This made it so your favorite celebrities' Stories were in a different tab than your friends' Stories. Pretty confusing given that the last version of the app had them all under one roof.
These factors among others sparked an outcry across the Internet. A Change.org petition started in an attempted to convince Snap Inc. to revert the app back to its older version as amassed over 1 million online signatures. Snapchat rating in the Apple App Store has also sunk to a lowly two stars.
It seems like the Internet's calls to action has worked and the social media company has budged. But we'll have to wait until the next update to see if these leaks actually hold any weight.