Lightyear is going all or nothing on making an affordable solar EV
That means abandoning production on its flagship Lightyear 0.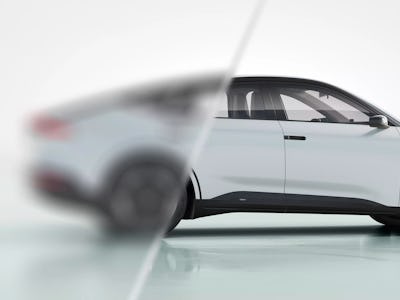 Lightyear
Lightyear 0, we hardly knew you. Lightyear made the decision to suspend the production of its Lightyear 0 solar EV and instead focus all of its resources on its more affordable offering. After having already started production on Lightyear, Lex Hoefsloot, CEO and co-founder of Lightyear, says the company is redirecting all of its energy towards its Lightyear 2 instead.
It's disappointing news since the Lightyear 0's self-sustainable design really put the solar EV company on the map. However, it does feel like the right move from Lightyear, since the company was only planning to make fewer than 1,000 units of the solar EV that starts at more than $250,000. Instead, focusing on the more approachable Lightyear 2, which is expected to start at less than $40,000, seems like a more business-savvy decision for the EV newcomer.
Overwhelming demand — Lightyear made the decision after opening up the waitlist for its Lightyear 2 during CES 2023. According to Hoefsloot, the Lightyear 2 waitlist saw more than 40,000 sign-ups from individual customers. These waitlisted customers were on top of the approximately 20,000 preorders that came from fleet owners.
With so much demand for the Lightyear 2, it makes sense that the automaker decided to abandon ship on the Lightyear 0. It's a shame for everybody who preordered the Lightyear 0 since they were expected to be delivered to European customers in the summer of this year.
Still, we have the Lightyear 2 to look forward to. While it's not self-sustaining, the more affordable solar EV will get 500 miles on a single charge, made possible by the solar panels on the car's roof. The impressive range is also a result of Lightyear's design which achieves a drag coefficient of 0.175 for the Lightyear 2.
Prioritizing affordability — Previously, the production for the Lightyear 2 was expected to start by the end of 2025. Now, since Lightyear is focusing all of its efforts on its affordable model, there's a chance that we may see the Lightyear 2 even earlier. Hoefsloot says in the press release that Lightyear is looking to get some key investments in the coming weeks that would make the Lightyear 2 available to customers on time.
As for the Lightyear 0, there's no indication on if the company plans to restart production for it. Lightyear already rebranded the Lightyear 0 once, since it was previously known as the Lightyear One, so we could always see a revived iteration in the future. Lightyear is also fairly new to the EV market, so it's far too early to tell what's in store after the Lightyear 2.