Xbox Leak Reveals a Welcome Return to Bethesda's Most Underrated Franchise
Let Arkane make the games it wants.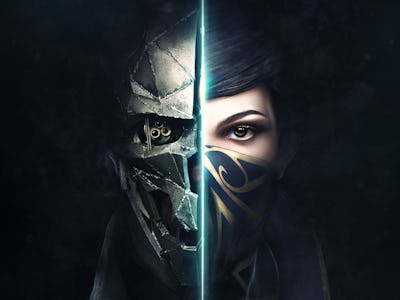 Bethesda
Thanks to Microsoft's colossal oopsie, a plethora of information from the company's trial against the FTC has leaked to the public, including news of an Xbox Series X refresh and emails detailing the company's continued misguided desire to acquire Nintendo. As reported by Paul Tassi at Forbes, a list of upcoming first-party releases was also included in the leaks — and a welcome surprise among the bunch is Dishonored 3.
The critically acclaimed immersive sim franchise from Arkane Studios has had an uncertain future since Dishonored 2 in 2016, but that seems to no longer be the case. After the failure of Arkane's Redfall, it is a good sign that Microsoft is allowing its studios to stick to their strengths.
Arkane Studios made its name with the Dishonored franchise, starting with the first game in 2012 and its (bigger and better) sequel in 2016. Yet despite how well renowned the franchise is for its incredible stealth and level design, t has never sold enough for parent company Bethesda. After underwhelming sales of Dishonored 2, the franchise was put on the shelf to work on projects that would have a wider general appeal.
This led Bethesda to push Arkane to develop Redfall, which quickly became one of the biggest bombs of 2023. Fans of Arkane's devotion to the immersive sim genre felt Redfall was empty of the studio's signature attention to detail and emergent gameplay moments. It also left fans wondering if Arkane would ever return to Dishonored under Xbox's ownership after the company purchased Arkane's owner ZeniMax in 2021.
Arkane Lyon, generally considered the "main" studio and responsible for Dishonored 2 and Deathloop following Arkane Austin's founding, has been silent since the completion of Deathloop in 2021 after which point Microsoft acquired the studio. This means Microsoft would have direct input on the direction Arkane took with its next project, and according to the leaked documents, which date to 2020, Microsoft bet on letting Arkane return to the world of Dishonored.
This could be a saving grace for Arkane, as Bethesda leadership has been consistently blamed for the failure or underwhelming sales of titles like Prey and Deathloop while also forcing Arkane in a direction outside of what the studio wanted with Redfall. Microsoft's stated approach to acquisitions has always been to not interfere, and that seems to be the case with Arkane, with the only intervention being a course correction from Bethesda's own mistakes.
For Arkane, it means that the developer gets to return to a setting the studio openly adores and has plenty more stories to tell within. On a more macro scale, it means that companies with strong studio identities, such as Double Fine, are in safe hands thanks to the financial security that being a first-party studio brings with apparently little threat of losing its identity (so far).
It can even mean better things are on the horizon for Activision Blizzard, a company that has been mired in controversy when it comes to company culture as well as the frustrating state of massively popular games like Overwatch 2. As much as I think we shouldn't be too trustworthy of Microsoft — it is just another corporation — acts like bringing Dishonored back for the fans (and for Arkane itself) make me cautiously optimistic.