Oops! Sony's Quest to Block the Xbox-Activision Deal Seems to Have Backfired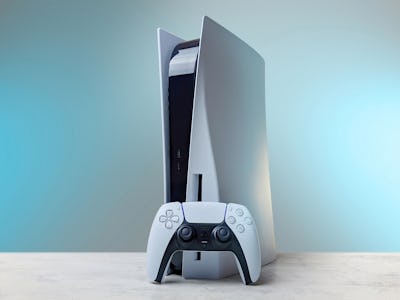 This year in gaming has been defined by revisiting the past. The best games of 2023 (so far) have been Resident Evil 4, Dead Space, and Metroid Prime. In the spirit of this nostalgia, Xbox and PlayStation have brought back everybody's favorite discourse in full force.
The console wars are alive and well once more, thanks to Microsoft's attempted acquisition of Activision Blizzard, and Sony's protest. But recent reports say that Microsoft is turning the tables with the help of a surprising ally — The United States Congress.
As reported by Axios' Stephen Totillo, 11 members of congress have raised concerns that Sony's business practices and use of exclusives unfairly hurt Xbox's market in Japan. This issue became public when Sen. Maria Cantwell (D-Wash.) called Sony's Japanese dominance a "monopoly" and asked U.S. Trade Representative Katherine Tai to press Japan on the issue during ongoing trade talks.
A letter signed by four House representatives summed up the issue:
"Today, we write to bring to your attention the imbalanced Japanese video game market, which we are concerned may be a result of a discriminatory trade practice that could violate the spirit of the U.S.-Japan Digital Trade Agreement."
This letter also claims that Sony has a 98 percent share of the "high-end console market" in Japan and that this presents a barrier to U.S. exports that negatively affects the ability of Microsoft as well as video game developers and publishers to succeed in the Japanese market.
Much of this comes down to the belief that Sony's use of exclusive deals with highly anticipated games in the Japanese market qualifies as anti-competitive tactics that make it nearly impossible for Microsoft to compete. Specifically, the relationship with Square Enix in making deals for PlayStation exclusivity of Final Fantasy games (like FF7 Remake and FF16).
Exclusivity has been a hot topic in the past year, as Sony has accused Microsoft of making newly acquired properties exclusive in hopes of slowing down the Activision Blizzard acquisition. Sony has been perhaps the most vocal opponent of the acquisition, raising fears that Xbox is cornering the market by purchasing a massive number of publishers and developers in order to make some of the biggest franchises and titles exclusive. A big sticking point has been the Call of Duty franchise.
The latest developments in the acquisition have been positive for Microsoft. The Japanese trade regulatory bodies have approved the acquisition and the U.K.'s regulatory body appears to have softened its stance, which removes two massive barriers. With the deal getting closer and closer to officially going through, the sudden attack on Sony reads as Microsoft's attempt to turn the tables on Sony.
Curiously, Nintendo is never mentioned in these letters, despite consistently performing higher than both Xbox and PlayStation in hardware and software sales. Apparently, policymakers don't consider Nintendo part of the "high-end console market." (Nintendo is also perhaps the biggest offender when it comes to software exclusivity, but that issue is not raised.) The letters specifically position Sony as the top dog in Japan that is working to keep Microsoft from succeeding.
Microsoft spokesperson David Cuddy commented on the situation to Axios, saying, "Sony's anti-competitive tactics deserve discussion, and we welcome further investigation to ensure a level playing field in the video game industry."
The 11 members of Congress who raised this issue are hoping that the U.S. will continue to pursue this issue with the Japanese government. After a year of attempting to put up roadblocks and interrupt Microsoft's acquisition of Activision Blizzard, it seems like Sony might be on the defensive soon.