Metroid Prime Remastered Physical Edition Release Date and Pre-Order Details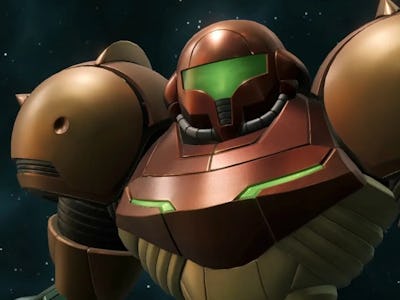 Nintendo
It finally happened. After years of speculation and rumors, Nintendo announced the Metroid Prime remaster for Nintendo Switch. This remaster was revealed during the February 2023 Nintendo Direct, accompanied by a fantastic new trailer. It's officially titled Metroid Prime Remastered, and best of all, this enhanced version of the beloved GameCube game is available right now — well, the digital edition anyway. A physical version will come soon, and here's what you need to know about it, along with its pre-order information.
Metroid Prime Remastered Release Date
While the digital version of Metroid Prime Remastered is available for Nintendo Switch right now, its physical counterpart is coming a little later, on February 22, 2023.
It will be available at select retailers such as Best Buy and Amazon, and will cost $40, just like the digital edition. At this point, it doesn't appear that the boxed version will include any additional goodies.
Metroid Prime Remastered Trailer
The trailer that appeared during the Nintendo Direct gives us a great look at Metroid Prime Remastered in action. In it, we get to see the game's new visuals, with little bits of information about its features sprinkled throughout.
Metroid Prime Remastered Pre-Order Details
You can pre-order the physical version of Metroid Prime Remastered through GameStop, Best Buy, and Amazon. It doesn't appear like there are any pre-order bonuses across the aforementioned retailers. Interestingly, the Amazon listing says the game is set to launch on February 13, though this is likely an error.
Metroid Prime Remastered Features
Most noticeably, Metroid Prime Remastered offers improved HD visuals, preserving the beloved art style from the 2002 original, while looking crisp.
Metroid Prime Remastered will also include multiple control schemes, including dual analog stick support for the first time. You can still utilize pointer controls, just like in the Wii edition.
But that's not all. The remaster offers new content, as well, including a Casual difficulty mode, a 3D Character Gallery, and a Soundtrack Gallery.
While Metroid Prime 4 is still far from complete, we at least have this remaster of the original game to hold us over.
Metroid Prime Remastered is available for Nintendo Switch now.