Union-Busting Made Sega Employees "More United," Organizer Says
AEGIS-CWA is now the largest video game union in the United States.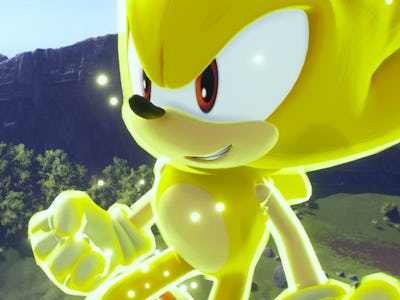 SEGA
Nary a week goes by without a disheartening story about lousy working conditions in the video games industry. This has led to a number of companies forming historic unions in hopes of improving the industry's culture. Workers at Sega of America have become the latest to join the likes of those at ZeniMax and Activision Blizzard, officially winning their union election on July 10.
Allied Employees Guild Improving Sega (AEGIS-CWA) has more than 200 members and forms the largest multi-department video game union in the United States. Workers at Sega hope this will lead to better benefits and a more stable work environment.
"It's in our name, improving Sega," Ángel Gómez, translator and member of AEGIS-CWA, tells Inverse. "We want our workplace to feel sustainable."
As one of the most recognizable names in gaming, Sega's push for a contract in the coming months will be a bellwether for the entire industry. Gómez spoke with Inverse about the organizing effort at Sega — and how AEGIS hopes to make the company a better place for all its workers.
The interview below has been edited for clarity and brevity.
How long have you been involved in the organizing effort for the union, and what made you decide that you wanted to be a part of the unionization effort?
Last year another translator invited me to be in the loop of the union. I had heard a lot of people sort of lament like, 'Oh, you know, I love working at Sega, but I'm not sure how sustainable this is?' Seeing how much everybody loves working here, and how much they want to keep working here, and to just make this a better and more sustainable place to work.
Most video game unions that have been formed are mostly comprised of QA testers, but AEGIS spans multiple departments, why was it important to the members of the unit to include employees from multiple areas of the company?
I think it just speaks to how much unions are needed all across the industry to make sure that everybody in every part of the production and publishing process of video games needs to band together. And how much we all want better for everybody, right? We all want better treatment for everybody across the company
Sega chose to not voluntarily recognize the union and there were reports of alleged union-busting efforts from the company. How did these affect the unionization efforts and do you hope there will be more cooperation from Sega now that the union has been officially voted in?
We definitely had to become even more united in the face of union-busting. Definitely reaching out to everybody as much as we could and ramping up those organizing conversations. Making sure we knew what those union-busting efforts looked like and making sure we were prepared to respond in a manner that reaffirmed we had each other's backs.
I do believe, now that we've been voted in, that things are looking good. I'm optimistic that we can continue having that sort of sense of solidarity and unity going forward.
In February, Sega gave its Japanese-based employees a 30 percent salary increase. Does AEGIS hope to see this kind of increase in salary or similar benefits for members of the union?
I wouldn't necessarily compare how the Japanese side is doing their own thing, but definitely, we do want to secure the things that we put forth in our mission statement. We do want to, again, just make our workplace a more sustainable place depending on the needs of the people at Sega of America.