Sony's new PS Plus rollout is already a convoluted disaster in Asia
Complications no one saw coming, but are we surprised?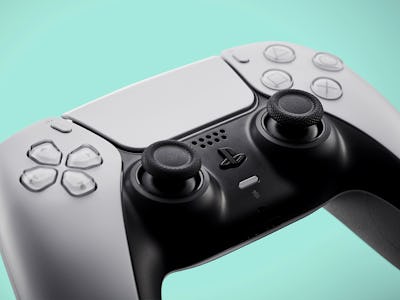 T3 Magazine/Future/Getty Images
The new PS Plus is now available in Asia. Sony says its revamped game subscription service isn't competing with Xbox Game Pass — judging by how it's handled the PS Plus launch thus far, it's not ready to be a competitor anyway based on one glaring flaw that's both a shock yet somehow not surprising for a company with this track record.
With the launch on May 24, players in Asia were able to upgrade existing PS Plus plans to Sony's new tiers. In preparation, some players stocked up on old PS Plus cards when they were on sale, adding months or years of subscription time to their accounts to save money down the road. It's a common strategy for PS Plus and Game Pass subscribers alike that can save hundreds of dollars over the lifetime of a subscription.
When the chance to upgrade came, those players were shocked to find a much higher bill than they anticipated, according to posts on social media sites like Reddit. Rather than calculate the upgrade cost using the base cost of PS Plus subscription ($60 per year), Sony used the price subscribers actually paid. So if you bought a year's worth of PS Plus for half price at $30, upgrading to a year of PS Plus Premium ($120 total if you're not upgrading) will cost you $90 instead of $60.
To make matters worse, you can't upgrade individual months of your PS Plus plan. You have to either pay to upgrade the entire length of the subscription or stick with the basic plan. Players who stacked years of subscription time were left with charges in the hundreds of dollars for the full upgrade. Unsurprisingly, they're not happy.
Why would players only want to upgrade part of their subscription? Aside from saving money, there's the game library. The benefit of PS Plus is access to classic PlayStation games, and while it might be worth upgrading for a month to play Ape Escape or Gravity Rush, that doesn't justify paying that higher price for an entire year or more. That's only made worse by the limited selection of games available at launch. Sony has said its new PS Plus service would have 700 titles to start with, but launch day brought fewer than 300. Even accounting for the fact that PS3 streaming isn't part of PS Plus in Asia, that's a lot of missing games.
It was clear from the start that the new PS Plus plans weren't going to capture the same audience as Game Pass. The new subscription options offer a portion of PlayStation's back catalog rather than a smattering of new releases every month. That on its own means PS Plus is aimed at a certain type of player — one who loves PlayStation games and either wants to revisit the hits of earlier consoles or never got the chance to play them. Sony CFO Hiroki Totoki specifically ruled out plans to add day-one releases to PS Plus, saying it would "deteriorate the first-party title quality."
Still, a library of classic PlayStation games sounds great, right? Well, that enthusiasm was already dampened when Sony announced the first batch of games coming to PS Plus at launch. To be fair, there are some absolute gems in the list, like Demon's Souls, Dark Cloud, and Ico. But what's more notable is how shallow the retro games collection is. A glance at Sony's recent PS Plus listing reveals a paltry handful of PS1 and PSP titles with no PS2 games.
Overcharging customers to erase their previous discounts was never going to go over well, but doing it when the service is in such a state is just salt in the wound.
It's not hard to imagine a version PS Plus that's worth all the hassle. A library of classic games that people actually want to play, with regular updates of Square Enix JRPGs and oddities you can't play anywhere else would at least be worth upgrading for a month or two. But every turn Sony takes with PS Plus lately seems designed to offer the least value with the most complications.
For now, we should take Sony at its word. The new PS Plus isn't competing with anything at all.