PlayStation 6 Release Plans Potentially Revealed, Thanks to Microsoft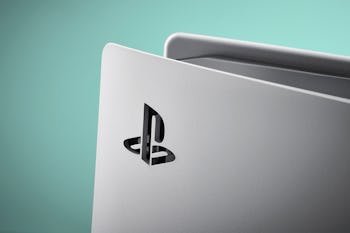 T3 Magazine/Future/Getty Images
Although it feels like the PlayStation 5 has only just launched, Sony already has plans for its unnamed next-generation console, which we'll refer to for convenience as PS6. A document that Sony submitted to the UK Competition and Markets Authority (CMA) in opposition to the pending Microsoft Activision deal references Sony's next system. Anticipated dates have been redacted in some places, but by piecing together context elsewhere in the document, we get a pretty clear picture of the timeframe Sony's working on.
On page eight of the 22-page document, Sony's lawyers state that Microsoft "has offered to continue making Activision's games available on PlayStation only until 2027."
Later on, the document reads "By the time SIE launched the next generation of its PlayStation console (which is likely to occur around [redacted]), it would have lost access to Call of Duty and other Activision titles, making it extremely vulnerable to consumer switching and subsequent degradation in its competitiveness."
Given that Microsoft offered to make Activision games available on PlayStation until 2027, and how Sony's next system will supposedly be out by then, you can infer that the PS6 is planned to release in late 2027 or 2028. This would be in keeping with lifecycles of previous Sony hardware. The PS3 launched in 2006, followed by the PS4 in 2013, and then the PS5 in 2020 — all seven-year cycles.
Sure, a lot could change between now and then. The PS5 was extremely hard to find until only recently, due to chip shortages. It's possible Sony will extend this generation a little longer to generate more sales. It's also not entirely clear whether the Microsoft Activision acquisition will go through.
For now, we'll still have plenty of time to enjoy the PS5 ahead of its successor's release in 2027, or beyond.