Call of Duty 2023 Just Might Shock You — Everything We Know
From expansion to full-on sequel.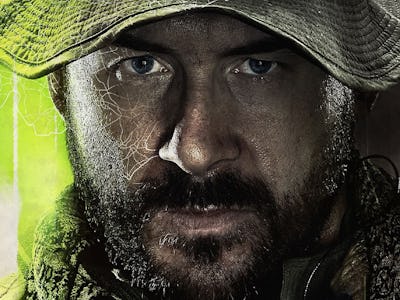 Activision
Unsurprisingly, a new Call of Duty game will launch in 2023, but this apparently wasn't always the plan. According to a 2022 Bloomberg report, Activision had initially planned to skip a premium COD release in 2023, in favor of a large expansion. But now, according to new reports, this plan seems to have been scrapped, and Activision will, indeed, launch a brand new COD game later in 2023 — just as it has since 2005. But what do we know about Call of Duty 2023 and when will it launch?
COD 2023 Release Window
Much like past entries, COD 2023 will launch in the fall, and according to a report from Insider Gaming, we already the release date. Though, keep in mind, this has not been confirmed by Activision. The campaign mode for Call of Duty 2023 will apparently launch on November 2, 2023, while the full release will come a week later on November 10, 2023.
CharlieIntel corroborates Insider Gaming's report, while Bloomberg reporter Jason Schreier says this year's entry will be a "full release."
COD 2023 Beta Details
The Insider Gaming report also has details about the game's beta. Call of Duty 2023's reported beta times are as follows:
PlayStation weekend 1: October 6, 2023, to October 10, 2023
All platform weekend 2: October 12, 2023, to October 16, 2023
These dates are in line with the beta times for previous Call of Duty games. Again, it's important to note that this has yet to be confirmed by Activision.
COD 2023 Platforms
Apparently, COD 2023 will launch on the old generation, as well as current-gen, including PS4, PS5, Xbox One, Xbox Series X|S, and PC. Supporting an older generation for several years is not unusual for Activision.
COD 2023 Developer
Call of Duty 2023 is supposedly in the works at Sledgehammer Games, the team behind Advanced Warfare, WWII, and Vanguard. The team's last installment was Call of Duty: Vanguard in 2021, which received mixed reviews.
Is COD 2023 a MW2 Sequel?
According to the aforementioned sources, COD 2023 will be a sequel to Modern Warfare 2, which launched in 2022. Since COD 2023 was initially supposed to be an expansion for MW2, it makes sense that its story would take place shortly afterward.
Though, it's unclear if this will be a full sequel in the form of Modern Warfare 3, or a smaller-scale follow-up. Considering it was only meant to be an expansion at first, our guess is that it's a smaller-scale sequel, though, it's best to wait for official confirmation from Activision.
Call of Duty 2023 is in development now.