Last of Us 3 Leaks Claim the Sequel Will Be a PS5 / PS6 Crossover Game
Predicting the inevitable.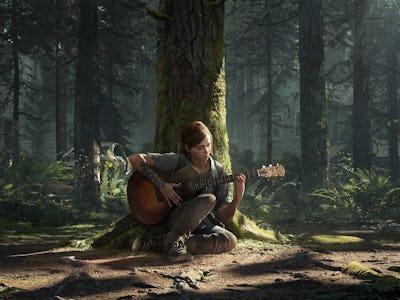 The Last of Us is having a remarkable year, with not only a PS5 remake of the first game but also a smash-hit HBO series that's breaking all kinds of records. With that success, it's hard to imagine The Last of Us not continuing in some fashion, and that's led to a new round of rumors and leaks.
A post on Reddit from user SeriouslyPoor98 links to a website called The Leak, which purports to have sources who have said a third entry is in the works, with the budget dependent on the success of the TV show. While this could certainly be true, it really drives to the heart of the industry's ongoing obsession with "leaks."
The problem with this particular leak is that it packages pre-known information and obvious conclusions as some kind of insider information. Recently, Neil Druckmann, said that Naughty Dog was finished with the Uncharted series but could potentially return to The Last of Us, with that possibility hinging on if the studio could find a "compelling story."
Past all that, however, we don't really need Druckmann, or anyone else, to tell us another The Last of Us game is likely in the works. The Last of Us Part II has sold over 10 million copies to date and garnered multiple Game of the Year Awards. A massive publisher like Sony is obviously not going to let a massive success like that lie, especially after the runaway success of the TV show.
At the same time, leaks often overlook the very nature of how game development works. Concepts and pitch documents for games often exist years before they actually enter production, and for something like The Last of Us, a very rough initial concept for a third game probably existed well before the release of The Last of Us Part II.
The latest leak says that a third The Last of Us game is a PS5 game that also aims at release on PlayStation 6, but again, you don't need an insider to know that. Any triple-A game that enters development right now is likely going to be next-gen or at the very least cross-gen. Budgets and development timelines continue to balloon over the years, so a game as large and ambitious as The Last of Us would likely take at least four years of active development.
But posting leaks and rumors doesn't hurt anyone, right? Well, that's not exactly true. It's impossible for anyone to say if a source or "insider" is correct until something does or doesn't happen, but true or not, it can put a strain on the development team. Leaks and rumors can build unrealistic expectations for a game, and it's important to realize how drastically games can change during development. A feature or story element leaked could end up getting cut or turned into something entirely different, making said leak not representative of the final product.
Imagine if the effort made to pursue rumors was instead poured into telling the stories of the actual people making the games. The game industry has a significant problem with being overly secretive, but part of that can be traced back to "leak culture." Ideally, studios and developers would feel freer to open up about development timelines and the work involved behind the scenes.
No other fandom has such an intense obsession with leaks, and it's an issue the games industry needs to work through in order to move the medium forward.