Modern Warfare 3 Will Fix the Most Annoying Thing About Call of Duty
A big step in the right direction.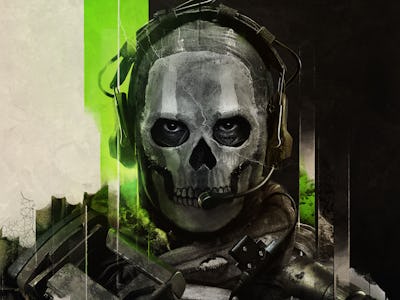 Activision
This year's Call of Duty, rumored to be Modern Warfare 3, will likely be revealed soon. Ahead of its unveiling, Activision confirmed a surprising new feature: All Operators, weapons, and bundles from Modern Warfare 2 will carry over into Call of Duty 2023.
This is welcome news for longtime fans of the series, as cosmetics have always been restricted to a particular entry (with the exception of Warzone), and cannot be transferred over to subsequent releases. That's left some players understandably reluctant to purchase in-game bundles. But now, it seems Activision is setting a new precedent for future Call of Duty installments.
Recent Call of Duty entries have been criticized for a litany of reasons, like odd gameplay systems, bugs, and problems left unfixed months after release. Activision made matters worse by focusing heavily on cosmetics rather than addressing these issues. This became an especially hot topic back in June, when Activision revealed the original Warzone will shut down later this year — and the cosmetics in the game will be lost forever.
As someone who has spent hundreds of dollars on cosmetics in the original Warzone, this has made me reluctant to buy any more in-game items. I haven't purchased one cosmetic bundle in the new version of Warzone for fear that they wouldn't transfer to future installments.
Now, cosmetics and weapons from Modern Warfare 2 will carry over into Call of Duty 2023 — all but confirming this year's entry will be Modern Warfare 3. However, Activision didn't say that cosmetics will carry over into all future installments. And how could it? Since Call of Duty games take place across various time periods, it's tough to imagine how a cosmetic tied to Modern Warfare 3 would apply to a World War II scenario. It's a longstanding problem for the series, and hopefully this is a first step toward addressing it in a meaningful way.
With Microsoft seemingly closing in on its acquisition of Activision, the future of Call of Duty might look different under new ownership — and this may be the first step. It's unclear if Microsoft has had any recent influence on Call of Duty's development prior to its acquisition of Activision, but nonetheless, this is certainly a step in the right direction.
Call of Duty 2023 is currently in development.