Call of Duty Is About to Get a Whole Lot Better
New leadership is just what the series needs.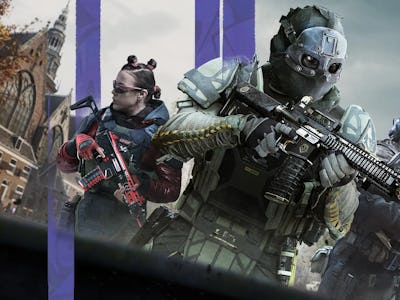 Activision
Following Microsoft's major court victory against the Federal Trade Commission (FTC) over the Activision Blizzard acquisition, it seems more likely than ever that the $69 billion deal will go through. New ownership will have a tremendous impact on all of Activision's gaming franchises, including Call of Duty, which is one of the company's largest revenue drivers. For years, Call of Duty has egregiously prioritized monetization at the expense of gameplay. But under Microsoft's wing, this could change, resulting in a much more enjoyable and polished product overall.
Call of Duty has generated more than $30 billion in revenue since its release in 2003. Modern Warfare 2 (2022) alone reached over $1 billion within the first 10 days of its release, making it the fastest-selling game in the series. Call of Duty is a large part of the Activision pie, alongside other heavy hitters like Candy Crush, Overwatch, and World of Warcraft.
Despite the series' success, Call of Duty has been criticized for design decisions that prioritize monetization over player experience. This includes pay-to-win skins and Activision's focus on pushing in-game bundles rather than fixing fundamental gameplay issues (of which there are many).
At present, Call of Duty is integral to Activision's success. Comparitively, Call of Duty would be a smaller part of Microsoft's portfolio alongside major series like Minecraft, Halo, Gears of War, Forza, and everything from Bethesda, like Starfield, Fallout, and The Elder Scrolls. Because of this, it stands to reason that Call of Duty may not have to pull as much revenue-earning weight at as part of Xbox Game Studios.
The developers at Infinity Ward, Raven Software, and other Call of Duty studios are likely forced to focus efforts on less-than-ideal gameplay systems that emphasize revenue over fun. For instance, Warzone caters to newcomers with its skill-based matchmaking (SBMM), which feels inconsistent for most casual and expert players.
Sure, newcomers are protected at all costs, but once you reach a certain skill bracket, you're thrown to the wolves. This causes game lobbies to feel far too intense, requiring many players to put forth immense effort just to have fun. A less strict SBMM system with an element of randomness could offer greater variety in each match. Beyond that, the Warzone servers are still unstable — even eight months after the 2.0 launch. But if you check out the marketing, the company's main focus is to sell you all the latest flashy bundles.
But Microsoft may allow Call of Duty developers to put aside super-aggressive monetization. Of course, Call of Duty will drive revenue — but we're hopeful things may change for the better. Xbox leadership may look to Redfall as an example of how to guide its in-house studios. Following Redfall's disappointing launch, Microsoft admitted that it was too hands off, and didn't give Arkane the support it needed. Microsoft will likely be more involved with future projects going forward — especially Call of Duty.
Call of Duty has failed to deliver in recent years under Activision. New leadership could very well be the thing the series needs to get back on track.