Like a Dragon: Infinite Wealth Needs to Give Kiryu His Happy Ending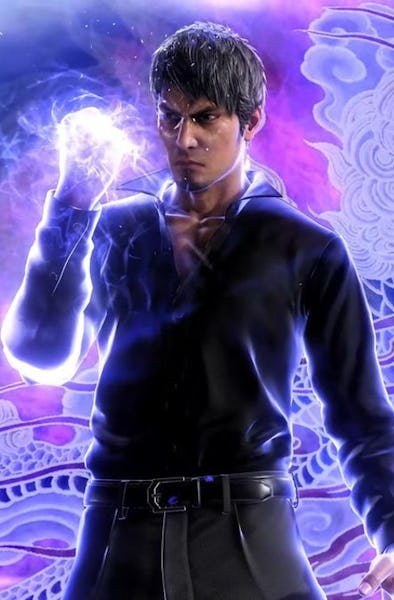 Sega
Kazuma Kiryu is a man with the weight of the world on his shoulders. Over two decades he's seen his best friend and father perish, stopped countless conspiracies, and even had to cut ties with his adopted children. This is a man who's been through the wringer time and again, and that's not about to end in Like a Dragon: Infinite Wealth, which revealed in a new trailer that Kiryu has cancer. While this doesn't necessarily mean the Dragon of Dojima's end is coming, it suggests it's time for Kiryu to retire — for real this time.
When Yakuza 6: The Song of Life released in 2016, it seemed like a definitive end for his story. After uncovering a conspiracy that could threaten all of Japan, Kiryu goes into hiding to protect his loved ones from being targeted by shadowy organizations.
It was a poignant and bittersweet way for Kiryu to go out, but something that made sense perfect sense for one of the most selfless video game characters ever created. Now, of course, we know that wasn't the end of Kiryu's story, but everything since Yakuza 6 has felt a little off in how it uses the character. His brief appearance in Yakuza: Like a Dragon seemed like nothing more than fan service, and while his role seems much more substantial in Infinite Wealth, it's hard to imagine Kiryu in future games.
Kiryu's now in his 50s and has cancer, which means beating down hundreds of thugs and hitting dudes with mopeds might be off the menu. It's now time for the torch to officially pass to the series' new protagonist, Ichiban Kasuga, who's already proven to be a massive hit with fans. Like a Dragon and Infinite Wealth are also party-based games with multiple main characters. Future entries could switch the perspective to other characters like Nanba or Joon-Gi Han. It wouldn't even be surprising to see entire spinoffs dedicated to more of the series' cast.
At the same time, you don't have to get rid of the Kiryu persona entirely. His actor Takaya Kuroda could still play characters in spinoffs, like the recently released Like a Dragon Ishin, which sports the Yakuza series' cast in a new story set in Bakumatsu Japan. We could see a remake of Ryu Ga Gotoku Kenzan, a PS3 title where Kiryu plays the role of the legendary swordsman Musashi Miyamoto. On the other hand, we could see entirely new spinoff entries as well.
That said, he better beat the disease and finally get his happily ever after in Paradise. He's already made more than his fair share of heroic sacrifices. Kiryu deserves to have a chill-ass retirement on the beaches of Hawaii, Mai Tai in hand.
Like a Dragon: Infinite Wealth releases on January 26, 2024, for PlayStation, Xbox, and PC.