The Last of Us 3 Probably Isn't Naughty Dog's "New Single-Player" Game
Time to take a cue from Uncharted.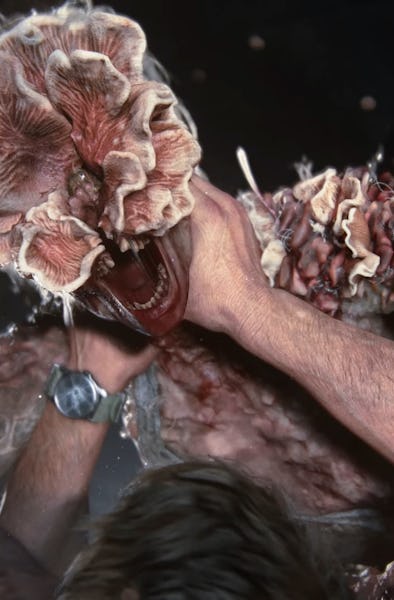 The Last of Us multiplayer title won't be coming out anytime soon. On May 26, Developer Naughty Dog told fans to look forward to hearing more about the project soon, but Bloomberg reports the studio is questioning the "quality and long-term viability" of the title. But every cloud has its silver lining. In this case that comes in the form of Naughty Dog's announcement that a "brand new single-player experience" is currently in development.
The statement from Naughty Dog on Twitter is directly addressed to "The Last of Us fans" which suggests that the new single-player experience in question is related to The Last of Us and not other Naughty Dog properties or projects.
However, this doesn't mean this mystery project is The Last of Us Part III. While there is more story to tell — and Neil Druckmann has confirmed that an outline exists —Naughty Dog is already underway on its next big project, and it could be unrelated.
The new single-player experience set in The Last of Us universe could be a leaner title, and take cues from one of Naughty Dog's best titles — Uncharted: The Lost Legacy.
Released one year after Uncharted 4: A Thief's End, Lost Legacy is a shorter spinoff from the main series that runs roughly half the runtime of Uncharted 4 but has just as much action-packed fun. Just like Marvel's Spider-Man: Miles Morales, Lost Legacy offers a shorter experience that meaningfully builds out the larger world of the series it is a part of. The Last of Us is a setting bursting with potential for new stories to tell.
An obvious route for Naughty Dog to take with a side story would be that of Abby and Lev. While some might think it makes more sense for the duo to lead Part III, the series has always focused on Ellie's character arc meaning that a full redemption arc would make sense for her in Part III. However, Abby and Lev are so important and their story is left with a big question mark at the end of Part II. A smaller game could cover the pair's journey to Catalina and whatever awaits them on the island.
Another direction Naughty Dog could take is going backward in time instead of forwards. Joel's story ended in Part II, but there are years of his life that the games pass over with only a mention. A prequel game focused on Joel's time in the early years of the outbreak would be a welcome opportunity to spend more time with the character in a period we have only heard about. Not to mention it show us interesting adventures with characters like Tess or Tommy during those years when Joel was fully a smuggler just working and scheming to survive.
The benefit of creating a spinoff experience still set within The Last of Us universe is that it gives fans a chance to dive back into the world while Naughty Dog either works on a new IP or starts production on Part III. It also could be a detox of sorts from the epic story of Part II, which takes nearly 25 hours to beat and is an emotional slog the whole way through. An experience of fewer than ten hours that acts as a new chapter in the series is a more approachable re-entry into the series.
Both Uncharted: The Lost Legacy and Marvel's Spider-Man: Miles Morales prove that shorter side stories can be just as good if not better than the games they are spinoffs of, and also give fans something to be excited about while developers take the time to develop longer experiences. With the production of The Last of Us multiplayer and other projects at Naughty Dog taking longer to deliver, a bite-sized experience is just what fans need.