'Cyberpunk 2077 Phantom Liberty': How Long to Beat and How to Start the Expansion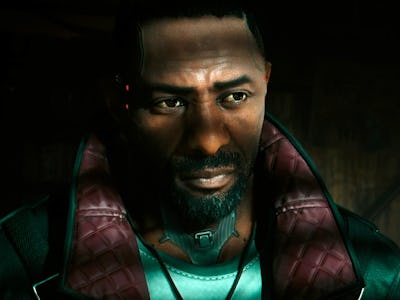 CD Projekt Red
In three years, Cyberpunk 2077 has gone from a broken mess to one of the must-play RPGs of the generation, and a big part of that is the massive expansion Phantom Liberty. This standalone story takes heavy inspiration from spy thrillers like Mission Impossible and features a set of new characters, including sleeper agent Solomon Reed, played by Idris Elba.
As you might expect from a CD Projekt Red game, Phantom Liberty is a lengthy adventure that you'll need to set aside time to play through. Here's how long you can expect to take with Cyberpunk 2077: Phantom Liberty.
How Long Is Cyberpunk 2077: Phantom Liberty
Phantom Liberty isn't quite as long as the base game, but you can still expect to spend roughly 15–20 hours playing through the main story. This is only for the critical path, however, and not counting the various sidequests, gigs, and activities, that you can do in Phantom Liberty.
It's also important to note that there's a critical decision in the second half of Phantom Liberty that splits the last few missions into two different routes. So if you want to see everything, you'll either need to save, re-load, and play through the last few hours again, or you can simply play through the entire expansion a second time.
If you are looking to do a full completionist run, you're looking at roughly 40–50 hours for Phantom Liberty.
Phantom Liberty Main Quest List
Phantom Liberty has a total of 16 main missions, with the last mission also serving as a new ending for the main game, if you choose to pursue it. As mentioned, the last few missions will be drastically different in content depending on the choice you make, although they have the same mission name.
On top of that, there are 12 different side missions you can complete and 10 new gigs you can get from Mr. Hands. Below, we've listed all the main missions and side missions in Phantom Liberty.
Dog Eat Dog
Hole in the Sky
Spider and the Fly
Lucretia My Reflection
The Damned
Get It Together
You Know My Name
Birds With Broken Wings
I've Seen That Face Before
Firestarter
Black Steel in the Hour of Chaos
Somewhat Damaged
Leave In Silence
Four Score and Seven
Who Wants to Live Forever
Things Done Changed
Side Quests
Tomorrow Never Knows
No Easy Way Out
Balls to the Wall
Push it to the Limit
Money for Nothing
Dazed and Confused
Shot by Both Sides
Addicted to Chaos
Corpo of the Month
The Show Must Go On
Voodoo Treasure
Run This Town
How to Start Phantom Liberty
There are two ways to start Phantom Liberty, depending on whether you want to jump right into the expansion or play with an existing character. If you want to get straight into things, you can simply select New Game from the main menu and then select the "skip ahead to Phantom Liberty" option. This will dump you right into the game starting with the expansion's first mission, but you'll need to distribute a bunch of attribute and perk points.
If you want to play with a character you've already created, you'll need to at least get to the end of Act 2. This means completing the missions with Anders Hellman, Evelyn Parker, Takemura, and the Voodoo Boys. Once you've completed all these questlines, you'll get a call from Songbird, which will then activate the "Dog Eat Dog" mission. That means about 20–25 hours of playtime through the main game before getting Phantom Liberty, if you just do the necessary main missions.
Cyberpunk 2077: Phantom Liberty is currently available on PS5, Xbox Series X|S, and PC.