How to Master Honkai Star Rail's Museum Management Minigame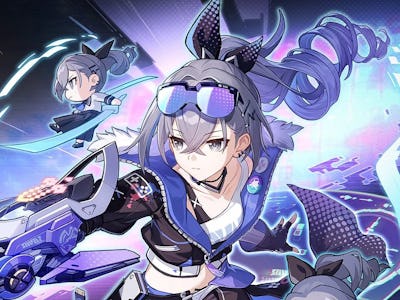 miHoYo
Version 1.1 of Honkai Star Rail introduced plenty of new content for players to explore. One of the best activities revolves around the newly reopened Belobog History and Culture Museum. As part of the Everwinter City Museum Ledger of Curiosities event, players can try their hand at curating the museum for visitors.
Here's everything you need to know about the Honkai Star Rail's museum event.
When Is the Honkai Star Rail Museum Event?
The event began on June 9 and will run until June 26. While the event currently has plenty of nifty rewards for those who participate, after June 26 the event will not actually leave Honkai Star Rail.
In a welcome change compared to Genshin Impact events, the Everwinter City Museum Ledger of Curiosities event will remain playable, but players will no longer receive rewards.
How Do You Unlock the Honkai Star Rail Museum Event?
There are a few requirements players need to meet before they can participate in the Everwinter City Museum Ledger of Curiosities event. First, you must be Trailblaze level 21 or above. You must also have completed the Trailblaze Mission "Jarilo-VI: Silent Galaxy".
Once you have done both of those things, you will get access to an Adventure Quest called "Opportunity Makes the Thief." The quest will have you meet up with Pela who tasks you with recovering a stolen Meteor Fragment for the Museum.
To finish the quest, go to the Great Mine and talk to Swetta. You will then collect three clues after which you will enter a battle. After reconnecting with Pela, you head to the Goethe Grand Hotel and find the missing Meteor Fragment and return it to the Belobog Museum.
After this, you will gain access to the main part of the Everwinter City Museum Ledger of Curiosities event — a management sim — by talking to Eris.
Museum Management Strategies
Museum Management, as the minigame is called, tasks the Trailblazer with organizing the perfect museum display and tours in order to boost the Museum's attendance and reputation. The goal of the game is to receive the highest RevitaScore you can.
The three pillars you need to balance during Museum Management are:
Tour duration
Educational value
Visitor appeal
A white bar on each category indicates the minimum value you need to receive a maximum score.
To improve your RevitaScore, you will want to focus on hiring a better assistant and upgrading your exhibition area. Pay attention to assistant stats in order to give you the best chance at a higher RevitaScore. You can use your assistant's stats to balance out the other categories.
Upgrading your exhibition area is great, but only do it if you can keep up with the higher requirements to succeed that come with it.
As you continue to play Museum Management and boost your RevitaScore, you will gain access to more Adventure Quests and the ability to unlock new exhibits in the museum. You will likely start out with a low RevitaScore, but keep working on it to see the entire event's story and receive all the rewards.
What Are the Honkai Star Rail Museum Event Rewards?
Throughout the event, you will collect plenty of Stellar Jade, Traveler's Guides, Refined Aether, Lost Crystals, and Credits. If you finish the event, you will also earn a Self-Modeling Resin and one Tracks of Destiny.
In addition, you can earn a total of 2,800 Battle Pass experience by completing objectives during the event, which should unlock plenty of rewards for you. If you want these rewards, make sure to play the event before June 26. But remember, you can come back after that for the fun of the game itself.