Netflix Just Added the Best Game of 2022 — And Revealed a Bigger Problem
Netflix Games needs more than ports.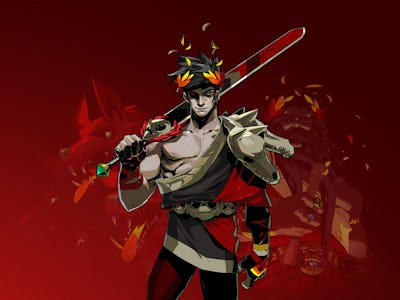 Supergiant Games
Hades launched to such stunning critical and commercial success in 2020 that it's hard to imagine anyone still hasn't played it. But as developer Supergiant Games recently revealed, it's bringing its hit roguelike to an unlikely audience — people without game consoles or PCs.
As Supergiant revealed in a blog post, Hades is coming to iPhones via Netflix Games. Yes, the platform that absolutely no one can remember even exists is getting one of the most popular indie games of the decade. Given that Netflix has nearly 250 million subscribers, this move could bring Hades to the largest audience possible, at least until they develop some kind of pebble-based port for the aforementioned people living under rocks.
Hades is just the biggest of several games Netflix recently announced for its platform, including the also-great Death's Door and Katana Zero. Aside from being games you should definitely play, all three of these indie hits have another thing in common: They're all pretty wild choices for mobile ports.
Supergiant points out in its blog post that it's working with Secret6, an experienced support studio, for the port and including "customizable touch controls" and compatibility for Bluetooth controllers. That last part is particularly good to hear, as using a controller is by far the best way to play Hades (as well as Death's Door and Katana Zero, for that matter).
But it does sort of make me wonder who these ports — and by extension, Netflix's games in general — are for. For anyone who already has an iPhone and a Netflix subscription, it would certainly be cheaper to buy an Xbox controller or a Backbone than to buy a gaming console or a PC. That alone could open up the games in Netflix's library to a whole new audience, but it's still hard to see too many people doing that.
The best part of mobile games is that they're, well, mobile. Demanding games like Hades, Death's Door, and Katana Zero don't feel like great fits for casual gaming on the train, especially if you're also hauling out a separate accessory to play.
The main advantage of getting games like Hades on Netflix seems to be just reminding people that there are games on the service. It's an attention-getting announcement, for sure. But Netflix seems perfectly poised to deliver an entirely different kind of gaming experience.
For the first few months after Netflix's game library launched, the company seemed to be focused more on games that were actually great picks for mobile. It featured turn-based games like Into the Breach — perfect for quick play sessions — and the surprisingly excellent Poinpy, developed exclusively as a mobile game for Netflix, which take advantage of phones' unique screen size. The library also provided a much-deserved platform for Before Your Eyes, a game that you essentially play by blinking, making it an ingenious fit for playing on a phone.
Apple Arcade largely takes a similar tack, with plenty of puzzle games and casual titles like Hello Kitty Island Adventure and Disney SpellStruck. As irritating as it is to have so many good mobile games now locked behind two different subscription services, there is a genuine opportunity for Netflix and Apple to curate a collection of games actually developed with mobile in mind, playing up the platform's inherent strengths.
Caveats and all, I'm glad that Netflix is giving people who've never played Hades a chance to finally experience it. The same goes for any number of its popular game ports. But in my mind, the best possible result isn't that Netflix becomes a hub for mobile versions of already-popular games. The ideal outcome is that Hades and its ilk bring enough people on board that Netflix sees the value in investing in some truly unique mobile games.