Elden Ring: Shadow of the Erdtree DLC Brings You Back to the Lands Between
FromSoftware has confirmed new DLC is in the works.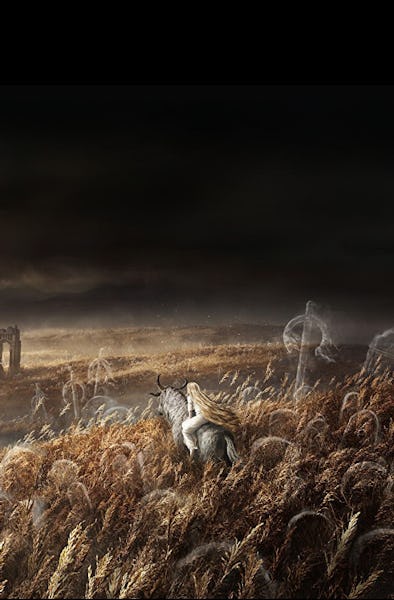 Bandai Namco Entertainment
Action RPG Elden Ring has taken the industry by storm, and now that it's been out for over a year, it's time to start looking ahead toward DLC. Elden Ring is a behemoth experience with plenty to do, so it doesn't necessarily need more content, but that hasn't stopped speculation and expectations for future expansions. After plenty of leaks and rumors, developer FromSoftware has finally confirmed that some new Elden Ring DLC is, indeed, in development. It's called Shadow of the Erdtree, and while not much was revealed about the expansion, we've rounded up everything we know about the upcoming Elden Ring DLC.
Elden Ring Shadow of the Erdtree Release Window
At this point, it's unclear when the Shadow of the Erdtree DLC will launch. With other FromSoftware games like Dark Souls and Bloodborne, DLC launched within a year or so, but it seems the studio is taking a bit more time with Elden Ring.
FromSoftware has yet to confirm the DLC's release date or even a window, but it's possible Shadow of the Erdtree will launch in 2023. The company simply says the upcoming expansion is "in development," but did not reveal how far along the DLC is.
Each of the Dark Souls games has gotten significant post-launch support, with additional content coming out anywhere from four months to a year after the base game's initial launch. Dark Souls 2 and 3 featured season passes, receiving multiple expansions over the course of a year.
Elden Ring DLC Rumors
In terms of the new Shadow of the Erdtree DLC, FromSoftware hasn't revealed much, but there's lots of speculation surrounding the image that was tweeted alongside its announcement.
The image features a figure on the right side who resembles Miquella, a character you never actually get to interact with in-game. Miquella — the brother of Malenia — is speculated to play a major role in the upcoming expansion, though, this hasn't been confirmed.
We know that Miquella created the Haligtree to rid the rot from Malenia, which might be explained more in the DLC. There's plenty of backstory with Miquella, so it's possible a portion of the DLC will take place in the past, before the events of Elden Ring. However, in looking at the Ertree itself on the left side of the screen, it appears to be burned, meaning it'll probably take place afterward.
At this point, it's unclear, but that won't stop the speculation and rumors from swirling.
This isn't the first add-on Elden Ring has received. In December 2022, the game got its long-rumored Colosseum update, which focused on PvP battles. This free add-on had been discovered by YouTuber Lance McDonald, who was able to utilize a free camera to see inside the — then inaccessible — colosseum. With that in mind, it's best to keep an eye out for McDonald's future videos, as they're usually packed with useful information about upcoming content.
It's unknown if there are other expansions planned for Elden Ring after Shadow of the Erdtree. As mentioned before, multiple FromSoftware games have received more than one expansion, so it's possible Elden Ring will follow suit. Given the success of Elden Ring, it makes sense for FromSoftware to support it for a while before developing a sequel.
This article was originally published on