Everything You Need to Know About Diablo 4: Vessel of Hatred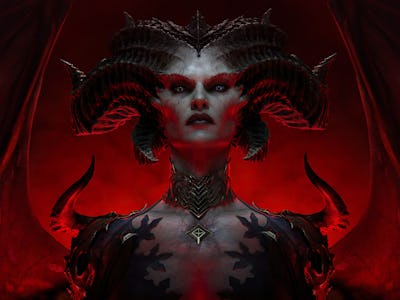 Blizzard Entertainment
Diablo 4 launched back in June, with its main selling point being a return to the darker tone and aesthetic of Diablo 2. It was met with a mixed response, as fans praised its early character customization and compelling gameplay loop, but criticized its campaign and endgame.
Now, Diablo 4 has its first big chance to fix its mistakes, with the Vessel of Hatred expansion Blizzard announced last weekend.
Here's everything you need to know about Diablo 4: Vessel of Hatred, and how it builds on the bloody legacy of Diablo 2 to build something new.
When is the Vessel of Hatred release date?
Blizzard didn't give a specific release date for Vessel of Hatred during its BlizzCon announcement. It's still early in development and the developer is aiming for a late 2024 launch.
Is there a Vessel of Hatred trailer?
The expansion did get a reveal trailer, but not a particularly juicy one. The camera only pans over the jungle before revealing a set of massive pyramids, which hints at where Vessel of Hatred takes place. A malevolent but unidentified voice speaks over the footage. It almost certainly comes from Mephisto, a returning antagonist from Diablo 2, who once again plays the villain in Vessel of Hatred.
What is the Vessel of Hatred setting and story?
While details are scarce, the expansion's reveal did include a few specific tidbits. Vessel of Hatred will take place in Kurast, a region of dense jungles first seen in Diablo 2.
Blizzard revealed that the expansion's story picks up after the events of Diablo 4's campaign, which set players against the demon Lilith. Mephisto, the father of Lilith, who's known for scheming in Diablo's shadow throughout the series, appears in Diablo 4 in the form of an injured wolf. And while he's not an active threat by the end of the game, its final cutscene hints at his continued influence.
What features is Vessel of Hatred adding to Diablo 4?
Blizzard hasn't officially shared any details of what's coming in Vessel of Hatred, but we may have some clue about what to expect from a leak in late October. As VG247 reported, YouTuber YbuBaKa posted a video purporting to contain datamined information from a technical alpha build of Diablo 4. YbuBaKa claimed that the expansion would take place in Kurast and be called Lord of Hatred — which is another name for Mephisto.
The leak revealed a new class called Spiritborn, which would make its debut in Vessel of Hatred. The class is said to revolve around nature magic and carry a glaive, which could fit with the Kurast setting, since it would seem to be teeming with life to a degree that the rest of Diablo 4 isn't. Blizzard has said that Vessel of Hatred will introduce a class that's never appeared before in a Diablo game.
Vessel of Hatred is rumored to introduce the game's first raid, called Tomb of Akarat, and a system for hiring NPC mercenaries to make it easier to play late-game content without rounding up a band of other players. None of these leaks have been substantiated or confirmed by Blizzard, but since they come from the same source that correctly identified the addition of Kurast and Mephisto, there could be some truth to them.