BioWare Workers Score a Major Victory in Pro-Union Protest
Mass Effect developers are reclaiming the studio's N7 Day.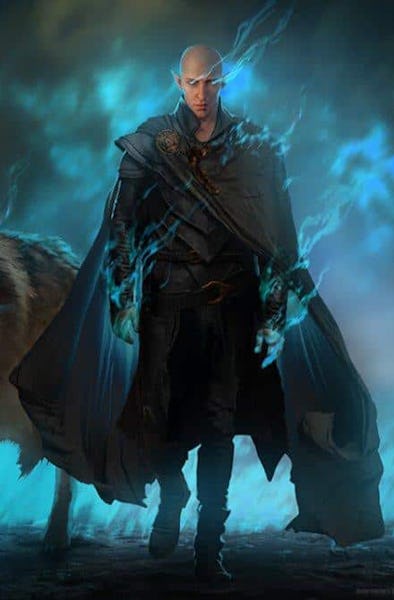 BioWare
Every year, developer BioWare marks November 7 as N7 Day, encouraging fans to celebrate the Mass Effect franchise. But this year, former BioWare employees and contractors are claiming the corporate holiday as their own to raise awareness of what they consider to be unfair treatment by the developer.
A group of former Dragon Age QA workers laid off by contractor Keywords Studios is taking the day to picket BioWare's Edmonton offices. Meanwhile, former BioWare developers — some of whom are suing the company for better severance pay — are spreading awareness with the #N7SeveranceDay hashtag.
The former Keywords employees are picketing today as the union continues to label the layoffs as unfair terminations. The workers were laid off in October after their contract to perform QA services for Dragon Age: Dreadwolf ended. All 13 of the Keywords employees who lost their jobs had voted to form a union the previous June and claim they were retaliated against for this activity. The union argues the workers should be re-instated at Keywords to work on other projects.
"We hope that Keywords and the Union are able to resolve their differences but ultimately Bioware has no role in that process," EA spokesperson Lindsey Campbell tells Inverse. "It is our view that any activities targeting our offices are misguided as BioWare is not involved in any way in the negotiations and Epcor Tower has never been a place of employment for Keywords employees."
A Win For "Remote Workers Everywhere"
EA and BioWare took steps to prevent the former Keywords workers from picketing its offices, according to Game Developer. The developer reportedly asked the Alberta Labour Relations Board to prevent the action, arguing that since the former employees worked from home, they had no right to picket anywhere else. The board denied EA's request. That decision may actually have larger implications for future labor actions in Canada.
"We would like Keywords Studios to reinstate the terminated employees with new work," said union spokesperson James Russwurm, "We feel that by Keywords refusing to give work to unionized employees, they are engaging in union busting. We would also like them to finish their negotiations with the workers so we can have a collective agreement in place, it has been over a year since we've filed to unionize, we feel Keywords Studios should honor the negotiations that were in progress and come to a fair resolution."
Russwurm added that workers would be handing out flyers at shopping centers "to help raise awareness of the strike and issues that we are facing with our employer. In addition, we'll be awaiting the resolution of our bad faith bargaining case at the labor board."
"Advocating For Fair Play"
At the same time, former BioWare employees are using N7 Day to spread awareness of their own ongoing legal battle with the company. As Kotaku reported in October, seven of the 50 employees laid off this August are now suing BioWare, alleging that the company is short-changing them with its severance offer and has refused to negotiate a better payout.
"The video game industry, which generates more revenue than the movie and music industries combined, often falls short when it comes to fairly compensating its employees," the group wrote in a statement shared to Inverse. "While top executives make millions each year, many essential workers, including Quality Assurance (QA) testers, struggle to make ends meet."
The statement continues: "The Alberta workers of Keywords Studios were treated unfairly and exploited while trying to establish a first collective agreement contract, their contracts were terminated and they were unceremoniously laid off without cause. We invite you to join us in advocating for fair play in the video game industry."
Why November 7?
In the Mass Effect universe, N7 is military code for special forces, so BioWare uses November 7 to celebrate the franchise, which typically means merchandise sales and social media events. The #N7SeveranceDay hashtag instead reframes it to focus on the developers who helped make BioWare's popular games and are now out of work with what they see as inadequate severance pay. Since the statement went out, fans have picked up the hashtag, using it both to highlight stories about laid-off workers and as a replacement for BioWare's #N7Day hashtag on more straightforward Mass Effect appreciation posts.
The two actions coinciding on N7 Day represent a tension simmering this year in the games industry. While 2023 has seen plenty of massive hits, layoffs have reached astronomical numbers, even at popular studios like BioWare, Naughty Dog, and Epic Games. When these developers celebrate their own success, many are now fighting to recognize the people who made that success possible.
Updated November 8, 2023 with an interview with a union spokesperson.