Trans Day of Visibility: 7 Impactful Games You Can Play Right Now
Trans rights are human rights.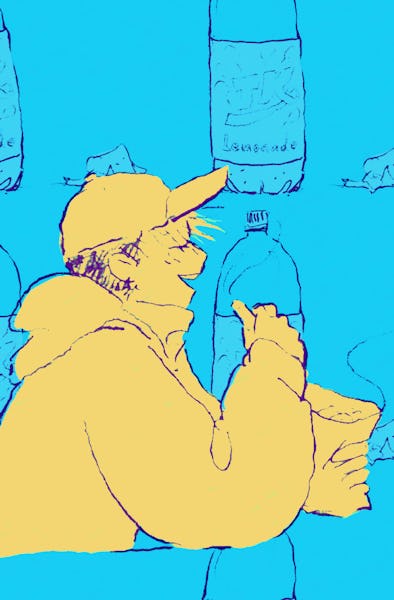 Annapurna Interactive
March 31 is International Transgender Day of Visibility! The annual event was created by trans activist Rachel Crandall of Michigan in 2009 to celebrate the lives of transgendered people everywhere. Though there are many ways to celebrate, the video game industry is full of incredible queer and trans art for and by members of the LGBTQIA+ community. This Trans Day of Visibility, consider trying out some of the amazing games that are either made by or thematically focus on the trans experience as part of the story. Though by no means an extensive list, here are seven amazing games available on multiple platforms that anybody can play in celebration.
7. Citizen Sleeper
Following the life of an artificial person called a Sleeper, Citizen Sleeper deals with questions about our relationships with our bodies and the inherent capitalist dystopia of regulating health. Developer Gareth Damian Martin told Inverse that while the game has many themes and readings "the trans aspect is the primary aspect of the text."
Available on: PlayStation, Xbox, Game Pass, Nintendo Switch, and PC
6. Tell Me Why
From Life is Strange developer Don't Nod, Tell Me Why tells the story of two twins dealing with their childhood traumas. Tyler, one of the twins, is a trans man and one of the only trans characters in video games period. By acting as one of two protagonists Tell Me Why meaningfully engages with trans identity.
Available on: Xbox, Game Pass, and PC
5. Unsighted
Unsighted developer Studio Pixel Punk is a two-person team made up entirely of trans women. Unsighted reflects the experiences of trans existence by focusing on a post-apocalyptic world that requires android characters to constantly take doses of life-saving medicine. It reflects the often-scary reality of access to important medical care for trans people, while also just being an incredibly designed Metroidvania.
Available on: PlayStation, Xbox, Nintendo Switch, and PC
4. The Testimony of Trixie Glimmer Smtih
This visual novel combines cosmic horror with the mundanity of living life as a depressed person in college. The titular Trixie is a trans girl struggling to get through college who happens upon a copy of The King in Yellow (a mainstay of classic cosmic horror stories) and then things just go downhill from there. The blending of dark humor, trans life, and cosmic horror might be absurd but sometimes that's life.
Available on: PC
3. Get in the Car, Loser!
What if Final Fantasy XV was about a bunch of queer people instead of bros? That is Get in the Car, Loser! Following protagonist Sam and her group of friends, Get in the Car, Loser! is a riff on Final Fantasy games old and new all wrapped up into a road trip across the world to put a stop to a great evil.
Available on: PC
2. Celeste
How could a list of trans games not include Celeste? It is in many ways the iconic trans game. Not only is the story of protagonist Madeline a beautiful representation of what it is like to deal with the internal struggle of coming to terms with your own identity, but the game's development helped its developer come out as trans. The community that has risen up surrounding this game is predominantly trans, to the point that there are endless memes about how Celeste is a game that keeps cracking eggs.
Available on: PlayStation, Xbox, Nintendo Switch, and PC
1. If Found...
Sometimes the stories that can speak so universally are the most personal. If Found... is such a beautiful portrait of one transgender woman's experiences with the fluctuating relationships around her in relation to her transness. Taking the form of a diary, the game itself invites the player into this intimate world that sometimes feels uncomfortably claustrophobic in how near to difficult moments you must be. The gorgeous watercolor art depicts the subtle beauties of a quiet Irish country town, you might not be surprised to find that it has something in common with the Oscar-winning movie The Banshees of Inisherin. If Found... is a unique depiction of the highs and lows of trans life.
Available on: Nintendo Switch, iOS, and PC