Assassin's Creed Codename Jade Closed Beta Start Date, Platforms, and Release Window
This entry sends players to ancient China.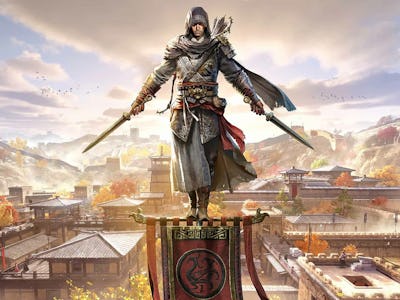 Ubisoft
After taking several years off, Assassin's Creed is coming back in a major way. Ubisoft is currently working on several Assassin's Creed projects including Nexus VR, Infinity, and Mirage, as well as a mobile game, Codename Jade, which takes place during third Century China.
Codename Jade is a free-to-play mobile game that is being developed in conjunction with Tencent's Level Infinite, and will receive a closed beta later this year. But what else do we know about Jade, when will the beta begin, and when will the game launch?
Assassin's Creed Codename Jade Beta Start Date
Players can register for the Assassin's Creed Codename Jade closed beta on the official website right now. The beta itself begins on August 3, 2023, and those who sign up have a chance of being randomly selected to participate. Ubisoft has confirmed that there will be limited slots available for the closed beta across North America and Europe.
It's unclear what to expect from the beta itself, but Ubisoft will likely unveil more details as we get closer to August 3.
Assassin's Creed Codename Jade Release Window
Ubisoft hasn't confirmed a solid release date for Assassin's Creed Codename Jade. Considering its closed beta will begin soon, the game may be ready for launch sometime at the end of 2023 or early 2024, but at this point, it's not quite clear.
Assassin's Creed Codename Jade Platforms
Assassin's Creed Codename Jade will launch for Android and iOS devices. At this point, it doesn't seem like Ubisoft has a console or PC version in mind, as it's designed to be played on mobile devices. Still, we shouldn't completely rule out a console or PC port, as there is precedent for mobile games to come to console and PC.
Assassin's Creed Codename Jade Gameplay
While details are scarce, it seems that Assassin's Creed Codename Jade will play a lot like other games in the series. It will take place in an open world and will feature parkour and action gameplay. "Explore the path of Xia in Assassin's Creed Codename Jade, set in the third century BC, during the time of one of the first unified dynasties in China," reads the game's description.
It seems there will be some sort of defending mechanic as well, as players will need to protect their homes from Xiongnu raiders behind the Great Wall.
Ubisoft also notes that it will include an "authentic" Assassin's Creed experience on mobile devices. Players have clamored for an Assassin's Creed experience set in China, and it seems Ubisoft will deliver that in Codename Jade.
Assassin's Creed Codename Jade is currently in development.