The Witcher Season 3 Trailer Reveals Henry Cavill's Final Quest
Geralt of Rivia will face "real fear."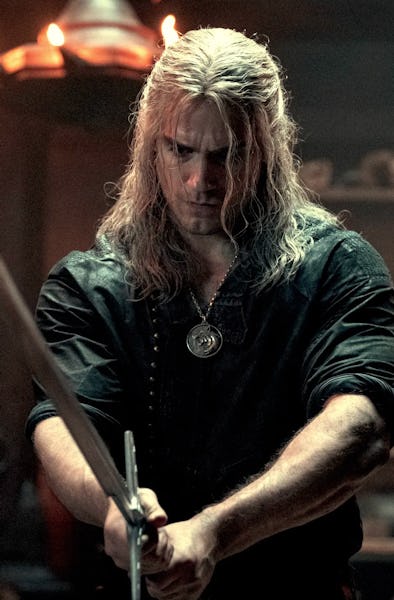 Netflix
Geralt of Rivia is back in The Witcher Season 3, although this will be Henry Cavill's last outing as the character. For a while, it looked like Cavill was departing so he could return to the DC Universe as Superman, but the actor's actually been tapped to star in a Warhammer 40000 series for Amazon Studios. The Hunger Games star Liam Hemsworth is poised to don Geralt's platinum wig and golden contacts in Cavill's stead, and while Cavill's departure will make Season 3 bittersweet, the latest batch of episodes are already shaping up to be a gnarly parting gift.
The third season of the Netflix phenom will adapt the second novel in Andrzej Sapkowski's Witcher saga, Time of Contempt. Seasons 1 and 2 worked to establish a sprawling world full of monsters, magic, and minstrels, but got a bit of flack for deviating from the source material. Season 3 will hew much closer to Sapkowski's work: according to series creator Lauren Hissrich, it's "the closest thing that we've done as a one-to-one adaptation of the books." Hissrich also promised "a heroic sendoff" for Cavill's monosyllabic monster hunter and, from the looks of the teaser, Geralt be facing his greatest challenge yet.
Geralt will once again be fighting to protect his young ward, the exiled Princess Ciri (Freya Allan), from all manner of evil. His task will bring the frosty-haired duo — along with Geralt's on-again, off-again flame, Yennefer (Anya Chalotra) — to the fortress of Aretuza. There, Ciri can hopefully get a grasp on her incredible (and unpredictable) powers, but it's not going to be easy. Aretuza is a hotbed of political corruption and treacherous dark magic, and our trio will have to fight hard to stay together.
The eight-episode season will premiere on Netflix in two installments. Volume 1, which includes the first five episodes, drops on June 29, while the final three episodes will arrive on July 27 in Volume 2.