Last of Us Season 2 Rumor Changes the Game in One Controversial Way
Ellie's new nemesis may be played by someone who was almost Ellie.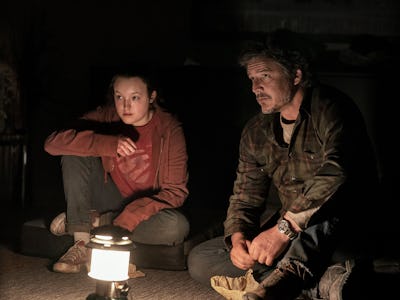 HBO
The Last of Us tried to be a new kind of zombie show centered on human beings and the complicated interpersonal dynamics of a post-apocalyptic world. The upcoming Season 2 will cover the game's sequel, The Last of Us Part II, where the main villain has a complicated (and controversial) role. Now a new casting rumor suggests the role may undergo a notable shift.
Part II divides its action between an older Ellie as she navigates her new life, and Abby, the daughter of a man Joel murdered in Season 1. The two have diametrically opposed interests, and in the game's first act, Abby does something that cements her as the villain (or, at least, a complicated anti-hero) before the player stays in her shoes for much of the game.
Leaker Jeff Sneider claims that when Craig Mazin told the L.A. Times he had someone in mind for Abby, he meant Booksmart and No One Will Save You star Kaitlyn Dever, who's supposedly now in talks for the role. Dever's name had been suggested for The Last of Us Season 1, but for the role of Ellie herself — she was one of the "dozens and dozens" of actresses showrunners Craig Mazin and Neil Druckmann considered back when the project was still meant to be a feature film.
Dever even performed a table read, but aged out of the role by the time the project shifted to a TV series. But, since Part II takes place after a significant time jump, the timeline now fits again. At first glance, however, it's an odd fit; in the game, Abby is a large and extremely muscular woman. Dever is very talented, but she's... not that.
But characters aren't their body types, especially in genre shows. The more pressing issue is that Abby is meant to be a ruthless villain the player is forced to try sympathizing with. Could Dever, an actress once considered for the most sympathetic role in the story, portray the complete opposite persona? Is this a sign Abby's character will be softened or otherwise made more relatable? Gamers learn to understand Abby by controlling them, but television is a passive medium, so a change could be reasonable.
Either way, these fears could be misplaced. Similar concerns were raised when Pedro Pascal and Bella Ramsey were cast as Joel and Ellie, and they turned out perfectly. But Ellie and Abby are seen as polar opposites, so Dever will either have to completely immerse herself in the role to rid herself of any associations with Ellie, or Abby's character will have to be tweaked (assuming these casting rumors are even true). We're going to see a lot of Abby, considering we're looking at Part II being told over more than one season. Hopefully Dever is up to the task.
The Last of Us Season 1 is streaming on Max.