The Last of Us Season 2 May Only Cover Part of the Second Game
The showrunners and the director of Episode 3 weigh in on Part II's epic scale.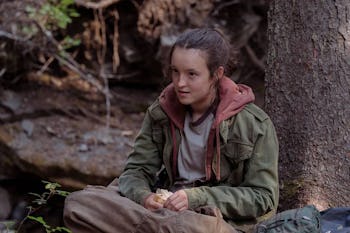 The Last of Us always had its story mapped out. The 2013 game was basically a miniseries with a lot of gunplay in between its story beats, so bringing it to the screen was more of a transplantation than an adaptation, with the exception of Episode 3's beautiful diversion. Now the series is officially greenlit for Season 2, and the show's source material is about to double in size. The Last of Us Part II was a huge and somewhat divisive game, and it looks like it may take more than one season to cover everything.
Neil Druckmann all but spelled out on Twitter that Season 2 of The Last of Us will be based on The Last of Us Part II. Set five years after Part I, the game divided fans not only because of a major narrative choice made in the first act, but for Ellie splitting most of the action with a new female protagonist who not everyone took a shining to. It looks like the HBO show, however, could take more time to flesh out Part II's story than it's taking with Part I.
In speaking with IGN, co-showrunner Craig Mazin revealed that the solution to the vast scope of the second game may be to split the action up into multiple seasons. "It's more than a season's worth of television, for sure," he said. "It's a big animal to take apart, you know? Because it's a much bigger story and it's a more complicated story."
Peter Hoar, the director of The Last of Us Episode 3, has his own ideas about how the action could be split up. "There's another fantastic character that comes into the second game," he told Inverse. "I don't know whether they'll do two storylines, which might be a bit difficult, or maybe they'll do storyline A as one season and storyline B as another season."
Fans may be split on giving the second game so much screentime, but surely more The Last of Us is better than cutting the series short as soon as it runs out of source material.
The Last of Us is now streaming on HBO Max.